Toyota Oakdale Theatre | Wallingford, Connecticut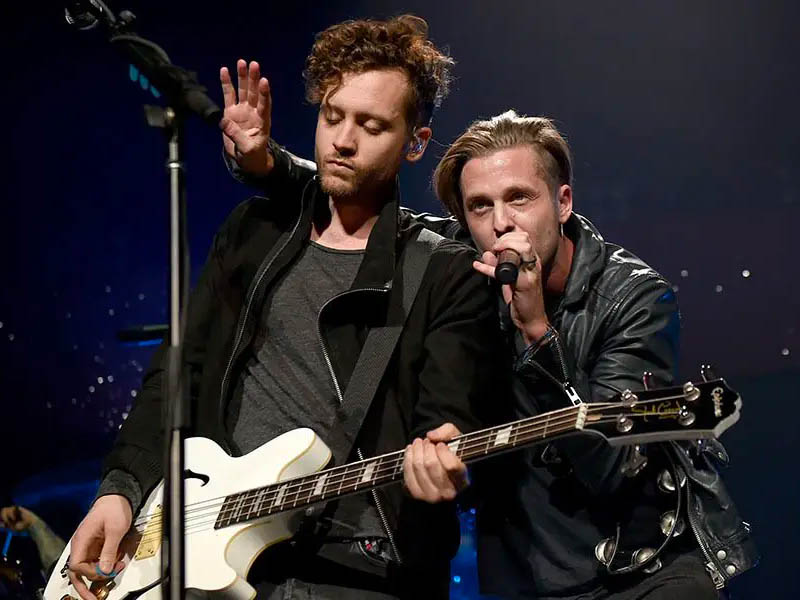 Deck the halls this yuletide season by basking in the great soundscape delivered by top purveyors in contemporary music! Connecticut's favorite commercial radio station, 96.5TIC, continues promoting incredible pop and country hits one song at a time this winter! But what's more exciting is that the station is presenting a one-night holiday spectacle that features phenomenal live music! On Thursday, 7th December 2023, listeners, music fans, and anybody who simply wants to have a good time can join the Deck The Hall Ball! This exhilarating music festival features live performances from top pop stars, such as OneRepublic, Paramlee, and Philip Philips! Together, these artists are slated to light up the Toyota Oakdale Theatre in Wallingford, Connecticut! If you're keen on starting the month of December in high spirits, you should quickly score your tickets now and join this one-of-a-kind celebration! You won't find any other gig that's quite like it!
It's one of Denver's most exciting music extravaganzas! The 96.5TIC Deck The Hall Ball is an excellent reason to book a thrilling night out on Thursday 7th, December 2023! The Toyota Oakdale Theatre is guaranteed to be the perfect destination to host such a grand pop bonanza as OneRepublic, Parmalee, and Phillip Phillips take the stage and deliver their iconic hits! This event is the perfect occasion for 96.5TIC listeners to gather and enjoy amazing live music. It's been a fulfilling year with phenomenal pop hits dominating the radio waves. This winter, it's time for live music to provide your much-deserved soundscape.
Chart-topping band OneRepublic will light up the Toyota Oakdale Theater with their colossal hits. The Colorado-born is responsible for multi-platinum hits, such as "Apologize," "Stop and Stare," "Good Life," and more. Meanwhile, their 2013 single, "Counting Stars," is a gargantuan hit, certified diamond in the U.S. In 2021, the band released their latest album, Human, which peaked at number 11 on the Billboard 200 chart. The album precedes top-selling albums Dreaming Out Loud, Waking Up, Native, and Oh My My.
Country music sensation Parmalee has released three number 1 singles, "Just the Way," "Carolina," and "Take My Name." The North Carolina quartet has been making waves on the Country Airplay charts with their sensational works. Their latest album, For You, was released in 2021 and spawned numerous hit singles, including "Take My Name" and "Just the Way." Last year, the band dropped their latest single, "Girl in Mine."
Lastly, the incredible folk powerhouse Philip Philips will bring his outstanding music to Denver. Fans can watch out for his best-selling single, "Home," as well as "Gone Gone Gone," "Raging Fire," "Into the Wild," and "Bring It Home." The American Idol alum is also currently promoting his latest album, Drift Back, which was released during the summer. The highly acclaimed effort spawned several notable singles, including "Dancing with Your Shadows."
If you're looking for a great night out and have a banging prerequisite to tour holiday celebrations, then you better catch the 5TIC Deck The Hall Ball at the Toyota Oakdale Theater on Thursday 7th, December 2023! Tickets are now up for grabs!