Toyota Oakdale Theatre | Wallingford, Connecticut
Kawaii metal and death metal fans should really pay attention because Babymetal & Dethklok are embarking on one of the most exciting co-headlining tours in the history of North American concert halls. The BabyKlok Tour 2023, featuring performances by both Babymetal and Dethklok, promises to be an unforgettable event. Beginning on August 30 in Houston, Texas, the tour will make its way across the country to end on October 11 at the YouTube Theater in Los Angeles. On Saturday, September 9, 2023, the tour will stop at the Toyota Oakdale Theatre. Both bands are known for delivering electrifying performances, so you can expect an absolutely unforgetable night of entertainment. With headliners this hot, there is no way in hell that any fan would want to miss out on this metal extravaganza, so tickets are starting to moving very quickly. Click the "GET TICKETS" button above to guarantee your place right this second!!!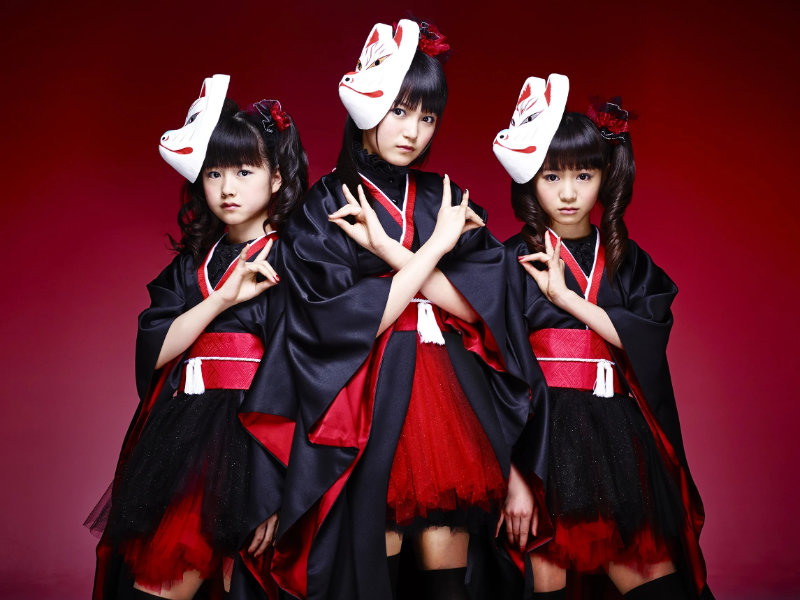 Babymetal, the kawaii metal pioneers, started off in 2010 after Kobametal, the long-time rock fan and all around metal head, discovered the skills displayed by Suzuka Nakamoto in her former band, Karen Girls. Later, he'd round out the cast with Moa Kikuchi and Momoko Okazaki (who took the place of Yui Mizuno). They are probably the cutest metal band around.
In April of 2011, the band released their debut single, "Doki Doki Morning." The accompanying music video premiered on YouTube in October of the same year. By 2012, the video had amassed over a million views, and the band had performed in front of live audiences in Japan and Singapore, solidifying the group's reputation as an amazing act deserving of widespread attention.
The band has a longstanding custom of using back dancers during their live shows; in 2019, they added three new members, whom they have dubbed the "Avengers." On this trek, they're setting out to promote their latest album, THE OTHER ONE.
Dethklok, co-headliners on this tour from the Adult Swim cartoon Metalocalypse, are hitting the road with them as well. In the show, they are the most famous death metal band in the world and are known for their satirical lyrical themes and their impeccable musical abilities but poor social skills. Their original music was so well-received that they formed a legitimate band to play live shows.
Dethalbum, their first full-length, was released in 2007 and debuted at #21 on the Billboard 200. Dethalbum II came out in 2009, and then Dethalbum III and The Doomstar Requiem arrived in 2013. In 2009, at the Revolver Golden God Awards, they won the award for best international band, not bad for a group that started off as an adult cartoon.
The BabyKlok tour is shaping up to be something truly special, with fans already going insane over the pairing. Show tickets can be purchased in a snap through our website right now, but don't delay because of limited availability. Your only job now is to go ahead and click the "GET TICKETS" button now.