Toyota Oakdale Theatre | Wallingford, Connecticut
Who said learning couldn't be fun? This summer, Blippi Live is coming to Wallingford, Connecticut, to show you and your kids how much fun learning can be! The sensational new musical, a stage adaptation of the widely popular show Blippi, will feature the beloved character, Blippi, and his friends! The show is set to take place at the Toyota Oakdale Theatre on Saturday, 3rd June 2023! The story features an exciting adventure filled with fun and quirky characters who will teach, entertain, and get your kids dancing and singing along to their catchy tunes! If your kids love Blippi, then this is your chance to bring them to a great family bonding experience! Score your tickets now before it's too late!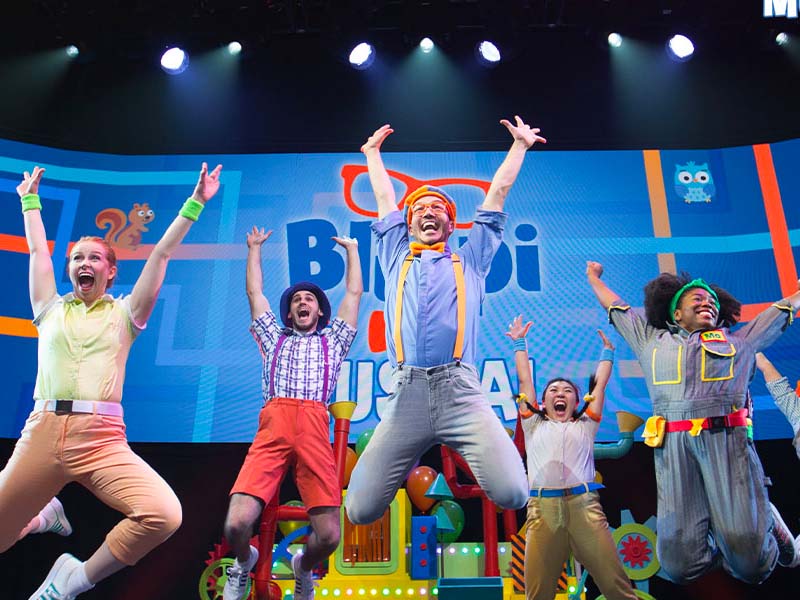 Blippi Live is brand new musical featuring the original Youtube personality Blippi. He will be joined by several new characters on stage, and together, they will bring the audience to a whole new adventure filled with fun learning, discoveries, and more! Moreover, the family-friendly will feature several Blippi staples, such as "The Monster Truck Song," "Firetruck Song," "The Excavator Song," "Dinosaur Song," and many more. The performance will feature a fantastic cast, while creator Stevin John, the original actor for Blippi, serves as the writer and creative director.
Blippi is an educational program that began on Youtube. Creator Stevin John portrays a fun and quirky character named Blippi. He wears a blue and orange outfit with fun spectacles, a hat, suspenders, and matching shoes. In every video, Blippi brings his viewers an exciting adventure through indoor playgrounds, fire stations, museums, and animal shelters.
The show aired its first episode in 2014 and has immensely grown its audience. Today, Blippi has amassed over 14 billion views and over 17 million subscribers. The program is now also available on various streaming platforms. In 2020, Blippi joined Moonbug Entertainment, which funds children's programs. Moonbug Entertainment, in partnership with Round Room Live, introduced Blippi The Musical the following year.
Grab tickets now and bring your kids to see Blippi at the Toyota Oakdale Theatre on Saturday, 3rd June 2023!