Toyota Oakdale Theatre | Wallingford, Connecticut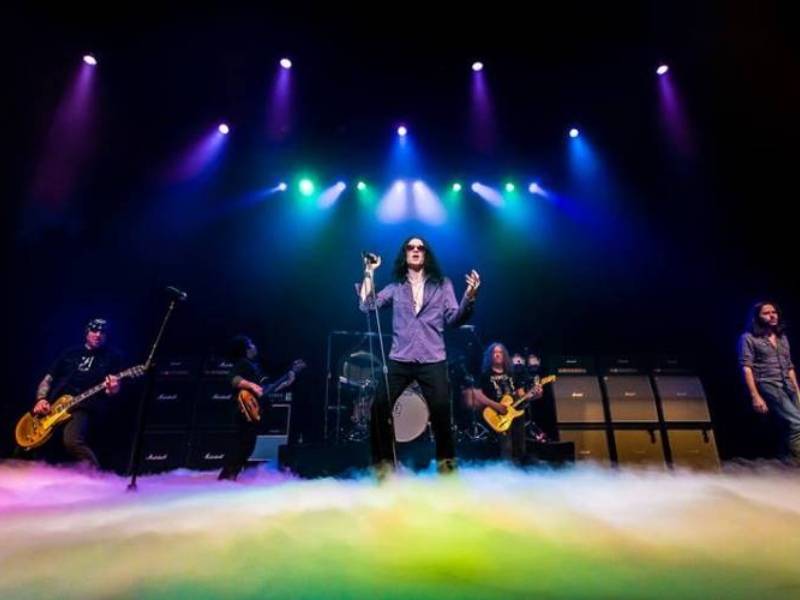 Led Zeppelin fans, you have something exciting headed your way! One of the best tribute bands in the world are going on tour once again, and this is your chance to immerse yourself in Led Zepplin's timeless hits. Are you ready to rock and roll at this show? We sure hope you are because Get The Led Out - Tribute band are headed to Wallingford, Connecticut!
It's going to be an amazing night when Get The Led Out lands at the Toyota Oakdale Theatre for a performance unlike any other. They're making an appearance on the 11th of November, 2023 - save the date! Whether you're coming to the show with your friends or solo, you're certain to have a good time.
Grab your tickets to Get The Led Out's show in Wallingford right now! Tickets are selling fast, so be quick and secure yours before it's too late.
Get ready to rock out with Get The Led Out – the ultimate Led Zeppelin tribute band! This show is a must-see for all you Zeppelin fans and anyone who's into good old rock 'n' roll. Get The Led Out doesn't just play Led Zeppelin's hits; they totally nail 'em. From the groovy "Whole Lotta Love" to the epic "Stairway to Heaven," they've got it all down pat.
According to their website, "Get The Led Out is a group of professional musicians who are passionate about their love of the music of Led Zeppelin. It's been their mission to bring the studio recordings of "The Mighty Zep" to life on the big concert stage. This is not an impersonator act but rather a group of musicians who were fans first, striving to do justice to one of the greatest bands in rock history!"
If you're a die-hard Zeppelin fan, you're in for a treat. These guys pay attention to every little detail, from the killer guitar solos to Robert Plant's legendary vocals. It's like having Led Zeppelin back in their prime. But here's the best part – even if you're not a hardcore fan, you'll still have a blast. Led Zeppelin's music is timeless, and it's got this universal appeal that rocks everyone's socks off. Get The Led Out knows how to capture that magic.
Whether you're reliving your rock concert memories or just getting into classic rock, Get The Led Out is the place to be. It's a night of nostalgia, rock 'n' roll energy, and good vibes. So, grab your buddies who love Zeppelin and anyone else who's down for some epic tunes. Get The Led Out is gonna take you on a ride through rock history. It's like a big, "Thank you, Led Zeppelin!" party, and you're invited. Don't miss out on this chance to witness the magic of one of the greatest rock bands ever, courtesy of the amazing Get The Led Out tribute band. Get ready to rock!
Get The Led Out - Tribute Band is coming very soon in Wallingford, Connecticut. Their show is set to happen on the 11th of November, 2023 at the Toyota Oakdale Theatre. This highly awaited show has been on the lips of many since it's announcement, and tickets are now selling fast. If you want to come to the show, you need to secure your tickets now!