Toyota Oakdale Theatre | Wallingford, Connecticut
The funniest reality show, Impractical Jokers, is going live this 2023! The wacky trio, who work to embarrass each other through challenges, are taking their show on the road with the Drive Drive Drive Drive Drive Tour! On Saturday, 11th March 2023, Impractical Jokers Live is set to deliver original footage never seen by anyone and fresh stand-up comedy material! If you're a fan of the Impractical Jokers, this show is guaranteed to make you laugh until you're in stitches! So hurry and grab your tickets now to see Impractical Jokers Live at the Toyota Oakdale Theatre on Saturday, 11th March 2023!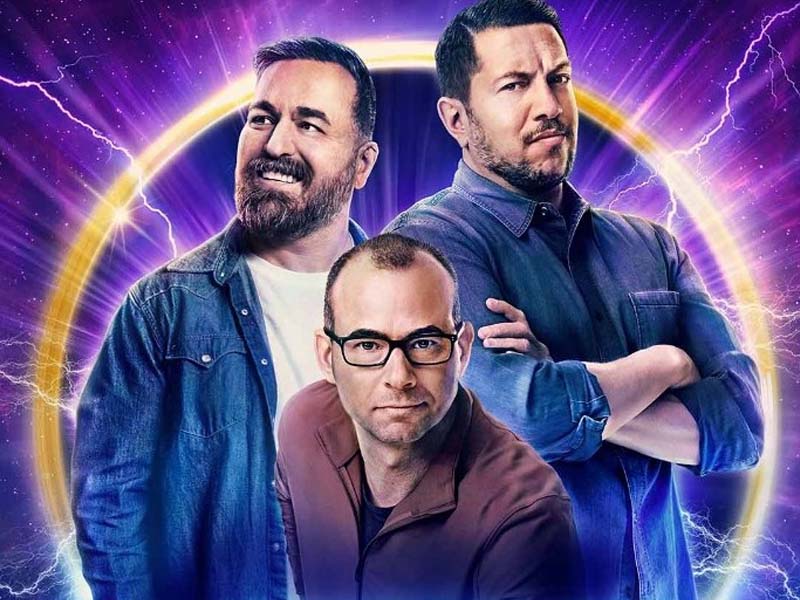 The Impractical Jokers live takes on the U.S. this 2023 with 16 stops in select cities. The show is now in its ninth season and is one of the most anticipated reality comedy shows on TV. Since its premiere in 2011, Impractical Jokers have garnered millions of viewers and have aired more than 300 episodes. The jokers, Sal Vulcano, James Murray, and Brian "Q" Quinn, have also brought in several guest celebrities, such as David Cross, Chris Jericho, Brooke Shields, and many more. Since airing its first season on TruTV, Impractical Jokers has expanded into international franchises in Belgium, Brazil, the Netherlands, the U.K., Lebanon, and many more.
Impractical Jokers was created by members of the comedy troupe, The Tenderloins. Vulcano, Murray, Quinn, and Joe Gatto (who bid farewell to the show last year) are lifelong friends who perform challenges in front of a hidden camera. The pranks performed on unwitting citizens in the city are designed to embarrass the joker. Failure to complete the task successfully will end up in punishment. Some of the Impractical Jokers' funniest punishments include the skydiving bit, sitting inside a kick drum during a heavy metal concert, and tanking a music performance as a support act for Imagine Dragons' concert.
If you love Impractical Jokers, you better check out their stand-up concert, the Impractical Jokers, Live at the Toyota Oakdale Theatre on Saturday, 11th March 2023! Tickets are now available!