Toyota Oakdale Theatre | Wallingford, Connecticut
Prolific rapper J.I.D. is making his rounds this 2023 to promote his latest album, The Forever Story. The Grammy-nominated artist is headlining a massive North American tour this first quarter of the year and is set to drop by more than thirty major cities! On Tuesday, 7th March 2023, J.I.D. makes a much-awaited stop at the Toyota Oakdale Theatre in Wallingford, Connecticut! This coveted show is set to feature J.I.D.'s biggest hits and tracks from his latest release. If hip-hop is your jam, J.I.D. is definitely worth checking out this spring! Hurry and score your tickets now!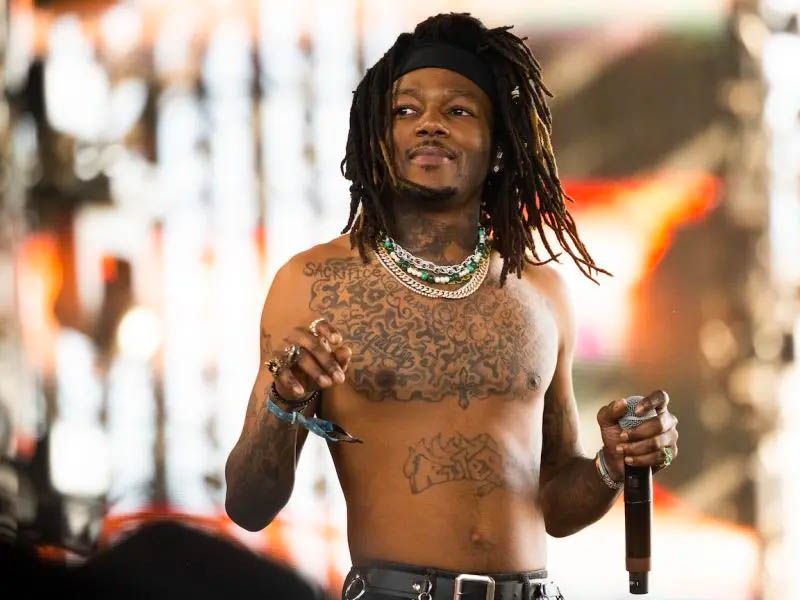 Destin Choice Route, a.k.a. J.I.D., is a rising star in hip-hop. The Atlanta, Georgia native first made waves with his independent releases, such as Route of Evil, Para Tu, and DiCaprio. These projects, dropped in 2012, 2013, and 2015, benchmarked his place in the music scene, and he eventually began working with and opening for other prolific rappers, such as EarthGang, Bas, Omen, J.Cole, Mac Miller, and many more.
In 2017, J.I.D signed with J.Cole's label, Dreamville, and released the singles "Underwear" and the gold-certified "Never." The songs were featured in his debut album, The Never Story. J.I.D. made a phenomenal breakthrough the following year with his sophomore album, DiCaprio 2. The album, featuring gold singles "151 Rum" and "Off Deez," entered the top 40 of three Billboard charts. In 2020, J.I.D. co-wrote and co-performed Dreamville's single "Down Bad" with J. Cole, Bas, EarthGang, Bas, Johnny Venus, and Young Nudy. The single earned a nomination for Best Rap Performance at the Grammy Awards. Meanwhile, the album Revenge of the Dreamers III, featuring performances and songs by J.I.D., also earned a nod for Best Rap Album.
Two years later, J.I.D. released his third effort, The Forever Story. The album soared to number 12 on the Billboard 200 and number 8 and 6 on the Hip-hop and Rap charts. The album's release coincided with the lead single, "Surround Sound," which earned gold status in the U.S. In the same year, J.I.D. earned another Grammy nomination for co-writing and performing the song "Options."
Grab your tickets now to see J.I.D. perform his massive hits and new songs from his latest album at the Toyota Oakdale Theatre! Tickets are now available!