Toyota Oakdale Theatre | Wallingford, Connecticut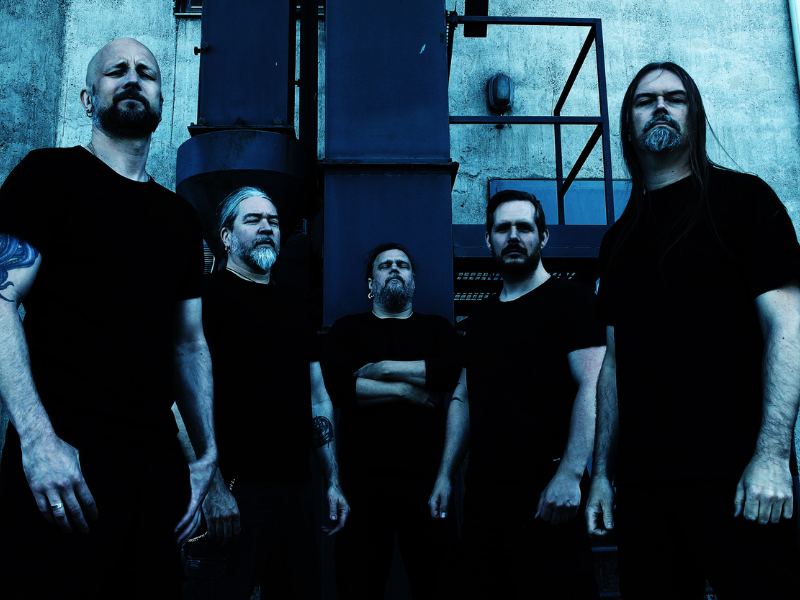 Metalheads, get ready! The Swedish metal icon Meshuggah is back in North America for a nineteen-date tour this fall. This tour will be brought to you by Live Nation.
MAVERICKS. PIONEERS. UNIQUE. IMMUTABLE. The band's latest album, "Immutable," was released in 2022, and this is the first time the band will be playing some of the tracks on American soil. The album is in follow-up to their GRAMMY NOMINATED ALBUM, "The Violent Sleep of Reason." The band's innovative music style has led underground metal music since its formation in 1987.
This year, they're bringing very special guests, In Flames and Whitechapel. This is your chance to immerse yourself in a metal experience like never before. All three bands are hitting the stage at the Toyota Oakdale Theatre on Tuesday, the 12th of December, 2023.
Secure your tickets to the most highly-anticipated metal concert of the year right now by clicking on "GET TICKETS."
"One of the ten most important hard rock and metal bands." - The Rolling Stones
Meshuggah is a Swedish extreme metal band founded in 1987 in Ume, Sweden. Members of the band include lead singer Jens Kidman, guitarists Fredrik Thordendal and Mrten Hagström, drummer Tomas Haake, and bassist Dick Lövgren. They are known for their complex, polymetered song structures and polyrhythms. By becoming successful in underground extreme metal music, they have earned themselves the title of being one of the most influential metal bands.
Their name, Meshuggah, originates from the Yiddish word for "crazy," which stays true to the fact that the band produces insane music. Since its inception, they have released nine studio albums, six EPs, and eight music videos. A complete list of their full albums are Contradictions Collapse (1991), Destroy Erase Improve (1995), Chaosphere (1998), Nothing (2002), Catch Thirtythree (2005), obZen (2008), Koloss (2012), The Violent Sleep of Reason (2016), and Immutable (2022).
This fall, they are headed on a highly-anticipated North American tour, including a stop in Wallingford, Connecticut. Catch Meshuggah live at the Toyota Oakdale Theatre on Tuesday, the 12th of December, 2023, for an unforgettable night of heavy metal. They will feature very special guests on this tour, namely, In Flames and Whitechapel.
In Flames is another Swedish heavy metal band that has been in the industry almost as long as Meshuggah. They were formed in 1990. The legendary melodic metal band has also heavily influenced modern metal music. They have received three Grammis nominations and won two out of three, "Hard Rock/Metal of the Year," which was awarded to them twice.
Whitechapel is an American band known for their deathcore style. The band's current members are vocalist Phil Bozeman, lead guitarist Ben Savage, rhythm guitarist Alex Wade, bassist Gabe Crisp, and third guitarist Zach Householder. Their most successful album, "A New Era of Corruption," debuted at number 43 on the Billboard 200 chart and sold over 10,000 copies within its first week of release. Some of their best songs include "The Saw is the Law," "Possessions," and "Elitist Onest."
Now is your chance to catch three of the greatest metal bands of this generation sharing a stage at the Toyota Oakdale Theatre! Buy your tickets right now before the much-awaited show sells out. Now or never.