Toyota Oakdale Theatre | Wallingford, Connecticut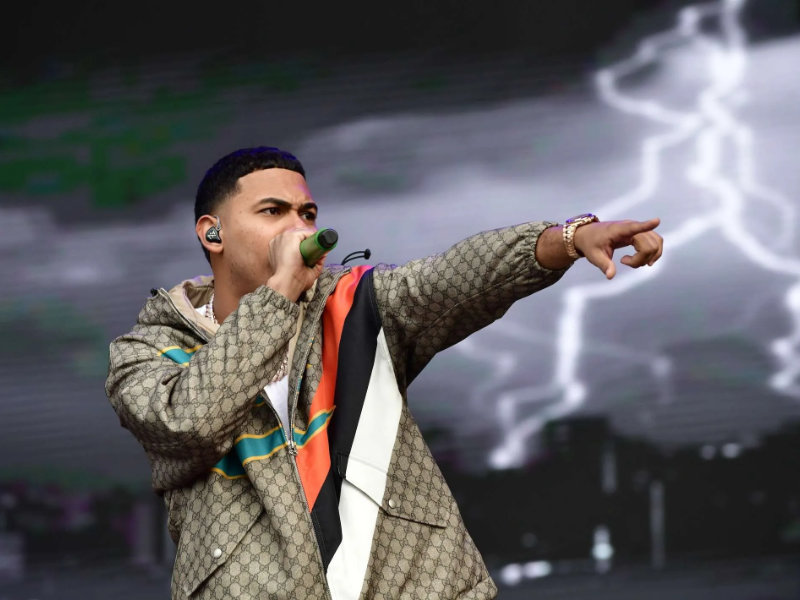 Get ready for a night of infectious reggaeton beats as a Myke Towers readies himself to take you an epic journey on Tuesday November 14 at the Toyota Oakdale Theatre. The whole things comes as part of his one-of-kind expereince of a tour dubbed  "La Vida Es Una" which see him kicking things off on October 8th at the Rosemont Theatre, Chicago, IL, and finishing on November 26th at the Kaseya Center in Miami, FL. With his ever rising star and over flowing fan base, Towers will be hitting bigger and better venues on this trek making it that much more special. So for a thrilltastic experience with THE guru of latin music, that will leave you wanting more and more be sure cop your tickets right here by clikcing the "GET TICKETS" button. No fan is going to want to miss this event so act fast or miss out!!!
Puerto Rico's Trapero megastar Myke Towers has become well known for bringing fire to the stage whenever he performs. With unparalleled swagga, he has the ability to command the attention of large crowds and getting 'em vibin' to his catchy music. Unafraid and proud you can expect him to take things to a new level every time he gets on stage.
Already making huge moves earlier this year like his outstanding performance of "Mi Droga" at the 2023 Latin American Music Awards and his memorable rendition of the "Ulala" on the "Tonight Show With Jimmy Fallon," He is putting the game on heat. Plus with Latin music being a big hit globally, he is pretty much hot property.
Not only is captivating the minds of audiences everywhere, he has become one of the top ten streamed Latin musicians on Spotify with well over 2.5 billion streams plus with a GRAMMY nomination to his name and a rising star, he is solidifying his status as one of the greats to ever be.
He released his first album in 2020 called "Easy Money Baby" which was a number one smash on the US Latin album charts by Billbaord. He followed it up with the remarkable Lyke Myke which was also found similar success climbing up to the 3rd position on the same chart. His most recent release, which also serves as a reintroduction of himself as a versatile and forward-thinking musician, is now stirring things up even more.
It's easy to see why he is so good, just look at the his multi-platinum hit singles like, "La-Playa," "Si Sa DA," Diosa," and "Girl." Not to mention he is also a Premio Lo Nuestro, Billboard and Latin AMAs award winner.
Myke Towers is a true performer, and fans already know this, so getting tickets to one of his shows, let alone the incredible performance at the Toyota Oakdale Theatre on Tuesday, November 14, is gonna be hard. Luckily, we've got ya for this one. Tickets are available right now, be fast and don't let this opportunity slip through your fingers.