Toyota Oakdale Theatre | Wallingford, Connecticut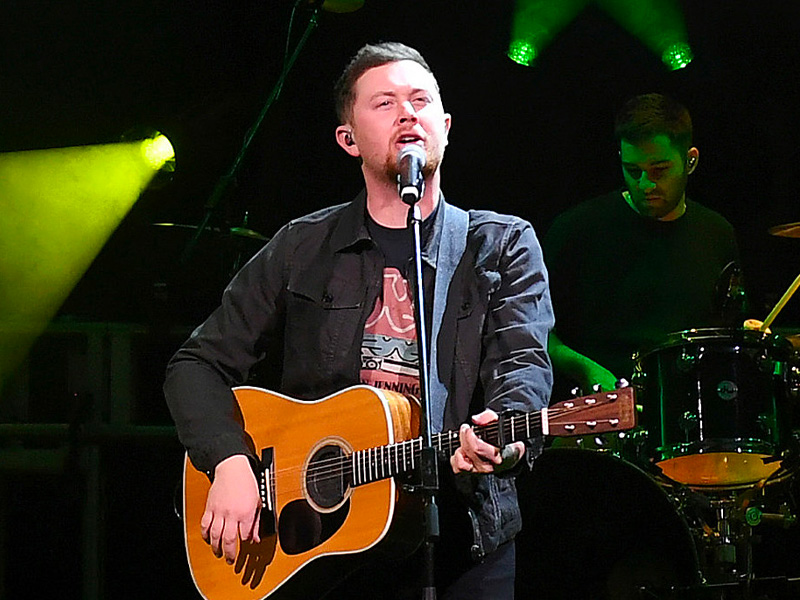 March 15 is a Friday you'd love so big as the ultimate Country Idol, Scotty McCreery, ignites the Toyota Oakdale Theatre stage for one concert you'd surely don't want to miss. The "Damn Strait" hitmaker will envelop the walls of the famous Connecticut venue to bring fans one of the most memorable concerts of the year. This is a special concert tour for McCreery who just recently turned 30 this year. Dubbed "Cab in a Solo Tour," the tour is named after his latest single which is a play on words. The song is about mourning a heartbreak by drinking wine from a plastic cup in his truck. The song may be about mourning, but his concert is definitely a celebration that you want to spend together with your friends and family. With the American Christian musician Anne Wilson and rising country star Noah Hicks opening for the show, fans are treated to a jam-packed concert that is one for the books. Tickets are now on sale, and you can get yours here by hitting the "Get Tickets" link.
Scotty McCreery is an American songwriter, actor, and performer who rose during the 2010s. His hit chart-topping album "Clear As Day" skyrocketed his career as a popular country singer of this era. McCreery was an "American Idol" winner in 2011, on the 10th season of the diverse and talent discovery show. There, he was able to build his name in the industry, following the footsteps of Carrie Underwood and Kelly Clarkson. His performances on the show made him an ultimate fan-favorite contestant for his powerful delivery and vocal strength.
His quick rise to fame after winning the contest brought him to the lore of stardom with a bit of downs but a lot of ups. His creativity and the genuineness of emotions that he put in his songs uncover not just the vulnerable messages of life but also the small little wins and undertones of joy brought by the mundanity and eventful parts of life.
Born in 1993, at Garner North Carolina, McCreery learned guitar at a young age from the inspiration of Elvis Presley. His musical career was built from the foundations of local contests and school choirs. From his humble beginnings to winning season ten of American Idol, McCreery's life went into overdrive very quickly. "Clear As Day" was released the same year he won the reality talent show, and it immediately became a certified platinum across the US. The album includes the top 20 country songs, "I Love You This Big" and "The Trouble with Girls." He also released a Christmas album the next year, "Christmas with Scotty McCreery," and was certified gold.
McCreery remained in Billboard's Country Top Ten through the 2010s. His career went on hiatus for a couple of years but eventually bounced back up, signing to a new record label with the album "Seasons Change." Released in 2018, the debut gave him three number-one hits on Billboard's Country Airplay chart: "Five More Minutes," "This Is It," and "In Between." Scotty McCreery's name became a regular at the number one spot as "You Time" earned the spot once again on the Billboard Country Airplay in 2020.
This year, catch Scotty McCreery as he gets back center stage to flex the old and golden vocals and get pumped for an exhilarating concert with him. He's hitting the road this year for his exciting "Damn Strait Tour." He'll be at the Toyota Oakdale Theatre this 15th of March with the young performer Anne Wilson and rising country artist Noah Hicks. Make sure to buckle up this year for some fresh and sensational performances to get you summer-ready! Get your tickets now!