Toyota Oakdale Theatre | Wallingford, Connecticut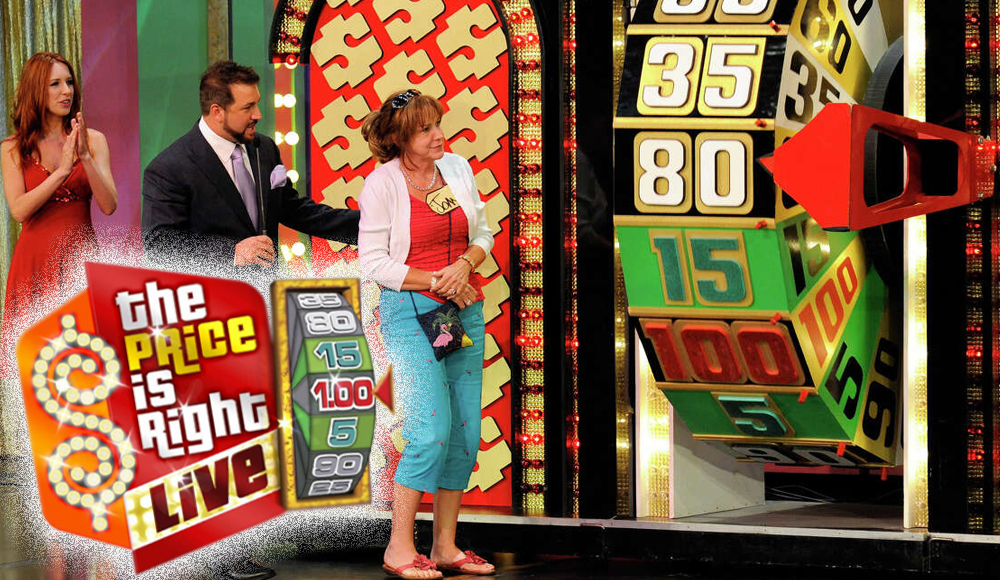 Everyone, 'COME ON DOWN! One of the nation's longest-running and favorite TV game shows is coming to town. Bringing over 12 million dollars worth of cash and big prizes up for grabs, The Price Is Right is coming off your TV screens and onto the live stage at theaters near you. Calling lucky contestants to play the show's iconic games - Plinko™, Cliffhangers, The Big Wheel, and the fabulous Showcase, even spectators right at their seats call the shots at winning something big. For over 50 years, the show's been sharing iconic moments and changing lives, bringing blessings closer to everyone's homes. We're sure that you're up for an exciting and live on-stage version of the show, and you'll feel like you're part of the actual TV set. Well, it's definitely the real deal! So, don't miss out on The Price Is Right - Live Stage Show at Toyota Oakdale Theatre on Friday, April 5 2024 by booking your tickets now!
The Price Is Right Live Stage Show is coming to the Toyota Oakdale Theatre, marking a new year of winning big on April 5th of 2024. Featuring a special celebrity host, the live show will bring randomly selected contestants to 'come on down and play the show's iconic roster of games, on stage. These include Plink, Cliffhangers, and an amazing chance to spin The Big Wheel and call the shots to win a fabulous Showcase. From high-tech appliances and gizmos, to dream vacations and even a brand-new car!
If you think your luck isn't cut out to 'come on down... well, it's everyone's lucky day. You can even get the chance to win amazing prizes right at your seats! Yup, everyone has the chance to win big at The Price Is Right Live Stage Show.
"Such a blast!" a review by Katie D. on Tripadvisor shared. "My mom got to "Come on Down" and won a trip to Las Vegas... And another won a trip to Hawaii and a very nice luggage set," she added, giving everyone a picture of endless possibilities of winning big at the Live Stage Show.
For over 50 years, The Price Is Right has been sharing multitudes of blessings and sparking changed lives for its engaging and inspiring stories of success. As one of the longest-running gameshows to exist, everyone just wants that chance to spin that wheel and win big. So, if you've been screaming numbers at your TV for the past several years, here's your chance to actually be part of the show without heading to LA!
"THE PRICE IS RIGHT has been changing lives and touching hearts for 50 years," Mike Benson of CBS shared. "This longevity stands as a testament to everything good about CBS programming and the success of our fan-first approach to television."
With decades of guessing the price of everyday groceries to dream vacations and new cars, the show has inspired several international spin-offs and its own live tour production. And oh boy, the crowd gets crazy when someone is called to 'come on down!
A beloved show across generations of fans; everyone just wants to win big. The next person to 'COME ON DOWN might just be YOU! So, if you've ever dreamt of spinning that wheel and win a trip to Hawaii or a car, make sure to call your shots by booking your tickets now!