Toyota Oakdale Theatre | Wallingford, Connecticut
Join Cary Elwes for a behind-the-scenes look at the classic film, The Princess Bride at the Toyota Oakdale Theatre on Saturday, November 26th 2022. Following a screening of The Princess Bride, Cary, who played Westley in the film, will engage in a moderated discussion revealing never before shared secrets and tales of inconceivable antics of life on and off the set of the iconic film. So grab your tickets and come on a journey back to the lands of Florin and Guilder in an adventure filled with fencing, fighting, torture, revenge, giants, monsters, chases, escapes, miracles, and of course, true love.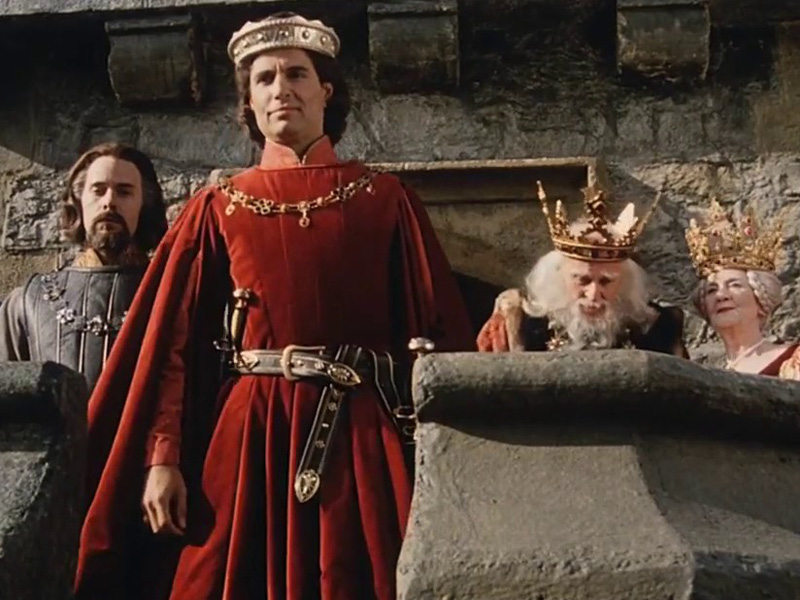 A talk show with film screening, hosted by Cary Elwes, the lead actor in the film The Princess Bride. The film tells the story of a farmhand named Westley, accompanied by companions befriended along the way, who must rescue his true love Princess Buttercup from the odious Prince Humperdinck. This show is centered around the famous book of the same title, written by William Goldman in 1975. At its inception, Mr. Goldman had envisioned Cary Elwes as Wesley and flew to Berlin to secure Cary Elwes's participation in the film. Similarly, Goldman had a sunlit inspirational moment when interviewing Robin Write for the role of Buttercup. The Princess Bride film was not a major box-office success, but it became a cult classic after its release to the home video market and is now considered to be one of the best films of the 1980s. There have been several attempts to develop a stage production of the classic story, but it has sadly never taken off.
A young woman, Buttercup, lives on a farm in the fictional kingdom of Florin. Wesley is the willing farmhand, and whenever he is asked to do something, he always responds with, "As you wish." The two fall deeply in love. Westley leaves to seek his fortune, so they can marry. When his ship is attacked by the Dread Pirate Roberts, Wesley is presumed dead. Five years later, Buttercup is forcibly betrothed to Prince Humperdinck, the heir to the throne of Florin. Before the wedding, she is kidnapped by three outlaws; a small Sicilian, named Vizzini, a giant, named Fezzik, and a Spanish fencing master named Iñigo Montoya.
Iñigo seeks revenge against a six-fingered man who murdered his father. A masked man in black and Prince Humperdinck and his soldiers pursue the kidnappers. The man in black confronts the outlaws atop the Cliffs of Insanity. He defeats Iñigo in a duel by knocking him out. He chokes Fezzik into unconsciousness and tricks Vizzini into drinking a poison. The masked man takes Buttercup prisoner and they flee. Stopping near a gorge, Buttercup incorrectly guesses he is the Dread Pirate Roberts, berates him for killing Westley, and shoves him into the gorge. While tumbling down, he shouts, "As you wish!" Realizing it is Westley, she throws herself into the gorge, and they are reunited. As they make their way through the dangerous Fire Swamp, Westley explains how "Dread Pirate Roberts" is a title he inherited when the previous Roberts retired.
Humperdinck captures the pair as they emerge from the Fire Swamp. Buttercup agrees to return with Humperdinck if he promises to release Westley. Humperdinck secretly orders his sadistic Count Rugen, to take care of Wesley. Before being knocked out, Westley notices that Count Rugen has six-fingers. Humperdinck has a plan to start a war with the neighboring country of Guilder, by killing Buttercup and blaming Guilder, and to do this, he had hired Vizzini. Iñigo and Fezzik are reunited after being arrested in the forest, where Fezzik tells Iñigo about Rugen. The two realize they need Westley's help to storm the castle. Buttercup recognizes Humperdinck for what he is and calls him a coward. Humperdinck is enraged, he imprisons Buttercup and tortures Westley.
Iñigo and Fezzik, following Westley's screams through the forest, find his body and bring him to a folk healer Miracle Max, Westley is revived by Max. Humperdinck orders the in-progress wedding ceremony to be shortened as Westley, Iñigo and Fezzik storm the castle. Iñigo finds Rugen, and manages to kill Rugen. Buttercup is about to commit suicide when Westley assures her the marriage is invalid. Humperdinck finds them, and challenges Westley to a duel. Westley intimidates the prince into surrender. Buttercup and Westley leave Humperdinck tied to a chair and jump to safety through the window. Followed by Iñigo, now seeking a new purpose in life after Wesley offers him the Dread Pirate Roberts title. When Fezzik procures four horses, he, Westley, Buttercup, and Iñigo escape the castle. Westley and Buttercup, safely reunited, share a passionate kiss. Back in his bedroom, the boy asks his grandfather to read him the story again the next day, to which his grandfather replies, "As you wish".