Toyota Oakdale Theatre | Wallingford, Connecticut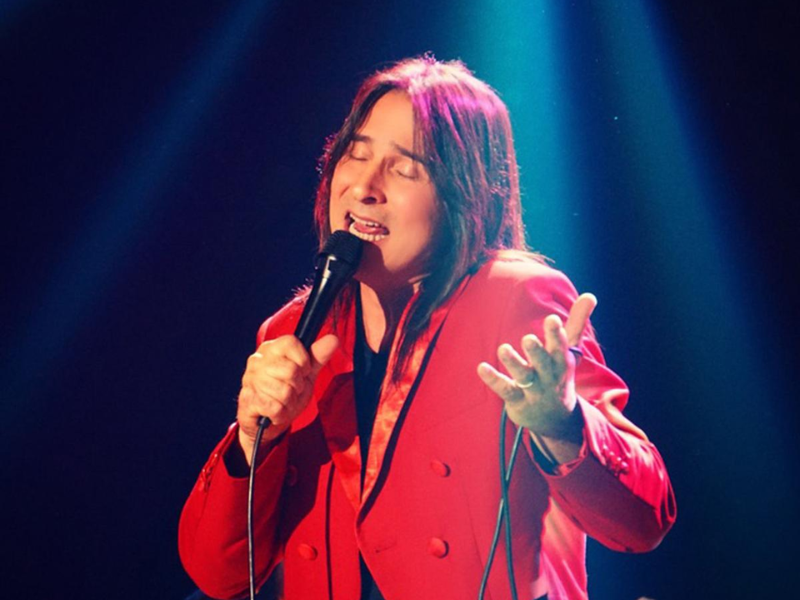 As part of the Hartford Healthcare Concert Series, Voyage - A Journey Tribute is returning to the Toyota Oakdale Theatre on Friday, November 17, 2023! Featuring Hugo, the frontman for the band Valentine, and Open Skiez as the lead vocals, with special guest Return to Paradise - A Styx Tribute. Experience this event Any Way You Want It, with the group that has long been dubbed by fans and critics as the world's #1 Journey tribute band, known for faithfully performing their music with mind-blowing accuracy! Since 2005, Voyage's concerts have dominated America with more sold-out live shows than any other tribute in history. Don't miss the most-awaited celebration of the 80s band's legacy as they sing chart-topping hits, including "Open Arms," and "Don't Stop Believin'"! Rally your fellow journeyers for a rocking night at one of the hottest multi-purpose venues in Connecticut! Hit that button to purchase your tickets and prepare to set sail once again with Voyage!
Watch Voyage - A Journey Tribute live at the Toyota Oakdale Theatre on Friday, 17th November 2023! Upcoming shows will begin at the Santa Clara County Fairgrounds in California before traveling across New York, Ohio, Indiana, Delaware, and New Hampshire and ending at Wallingford, Connecticut.
Fans and critics agree that VOYAGE is the best Journey tribute band in the world, faithfully reproducing the band's music. Hugo is the man behind the lead vocals, rocking a visual and vocal clone of Steve Perry. His uncanny resemblance to Steve, exact mannerisms, and voice never ceases to astound admirers viewing the concert. According to fans of Journey, Voyage offers the closest experience to the original lineup.
World-class musicians Robby Hoffman, Greg Smith, Lance Millard, and Dana Spellman are also members of the band. Together with Hugo, they have been instrumental in bringing the show to critical acclaim through several sold-out performances as well as private and corporate events across America.
"There is an obvious sense of nostalgia attending a tribute band performance but when the band is on their "A" game and the chemistry is perfect, the roles are lived up to, and the notes are played as you know them, you can easily be taken back to a not-so-complicated time in your past life…That's what it felt like seeing Voyage for the first time!," Long Island Sounds shares.
Originally, Journey was an American rock band founded in San Francisco, California, in 1973. Despite going through numerous changes, the band's greatest success peaked in the late 1970s and lasted throughout the early 1980s.
Back in 2021, Journey's seventh studio album entitled Escape, has just been certified as Diamond by the Recording Industry Association of America for selling 10 million copies in the U.S. This is the band's only album to top the Billboard 200 which is also known for yielding some of the band's most popular hits, including the well-loved anthem "Don't Stop Believin'," "Open Arms" and "Who's Crying Now," as well as "Stone in Love."
The Toyota Oakdale Theatre is a multipurpose performing venue known for the best live concerts in Connecticut! Visit the profound theatre at Wallingford and witness a tribute performance like never before. Don't stop believing! Secure your tickets while you still can and enjoy a celebration of Journey's legacy!