Toyota Oakdale Theatre | Wallingford, Connecticut
Get your kids ready for the most doll-terrific event of the year. American Girl Live will have everyone boppin' to the beats with an incredible performance. The hissy-fit inducing, super-duper fun, choreography salyin' event will feature Felicity Merriman, Josefina Montoya, and Melody Ellison from the American Girl doll collection, and it will give you and your kids that bonding experience that will create memories that will last a lifetime. These iconic characters will come to life on stage and have the whole audience transported into their world… so for one of the most enjoyable experiences that your kids will have, be sure to snag your tickets right here and now for the show when it comes to the Toyota Oakdale Theatre on Saturday, September 30, 2023. Clicking the "GET TICKETS button will start the very simple check-out process. So what are you waiting for? Get it done right now!!!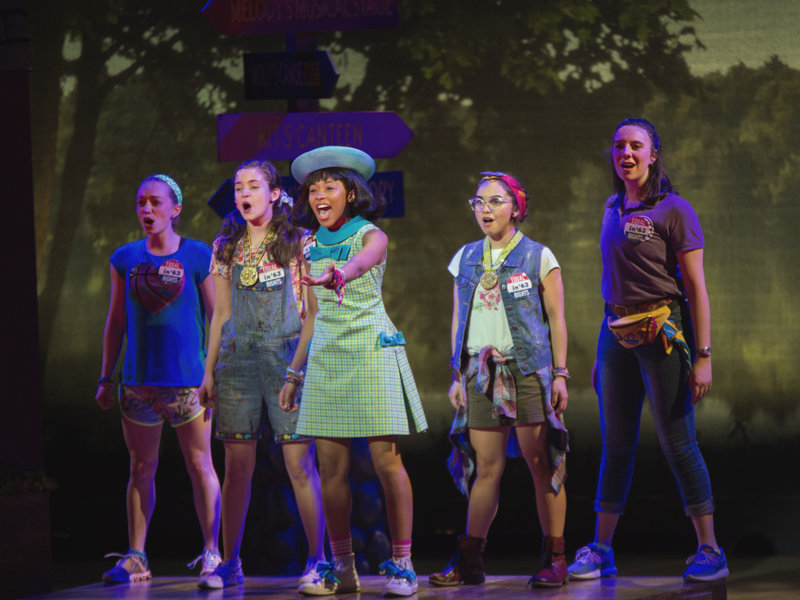 For well over 30 years, American Doll has captivated children with its brand of toys. The company's relatable stories and historically accurate figurines have been a staple for generations of kids. They haven't been in business for this long without good reason. They really do know how to make your child's journey that much more special.
Pleasant T. Rowland founded the brand in 1986 and wanted to make girls lives more meaningful by providing them with dolls that reflected their own experiences and interests. She believed that with great storytelling and inspiring characters, these kids would make a lasting impact on the world. The brand has extended its reach to many different places, creating magical moments for girls regardless of whether they are toddlers or in their teens, and one of the most entertaining has to be their live shows.
This extravaganza is a truly wonderful experience that sets out to be a pop concert. It's filled with energetic music, stunning dancing, and a whole heap of surprises as the collection of dolls comes to life. The show is immersive and has traveled the nation, from Atlanta, GA, to York, PA. Anyone looking to have a great time need not look any further. As the characters face their own challenges and overcome them, it teaches kids about the importance of empowerment, friendship, and how to follow their dreams.
With nothing short of a stunning set, insanely catchy choreography, and a cast of some of the most talented performers, American Girl Live has become one of the most entertaining events for kids looking to have a great time and for adults who want to take a trip down memory lane.
So what are you waiting for? Join Addy Walker, Samantha Parkington, Felicity Merriman, Kirsten Larson, and Josefina Montoya as they take your breath away with their talent and charm on stage. From the time the curtains open to the time they close, you and your kids will have an unforgettable experience filled with charm and adventure. Grab your tickets right here so you don't miss out!!!