Toyota Oakdale Theatre | Wallingford, Connecticut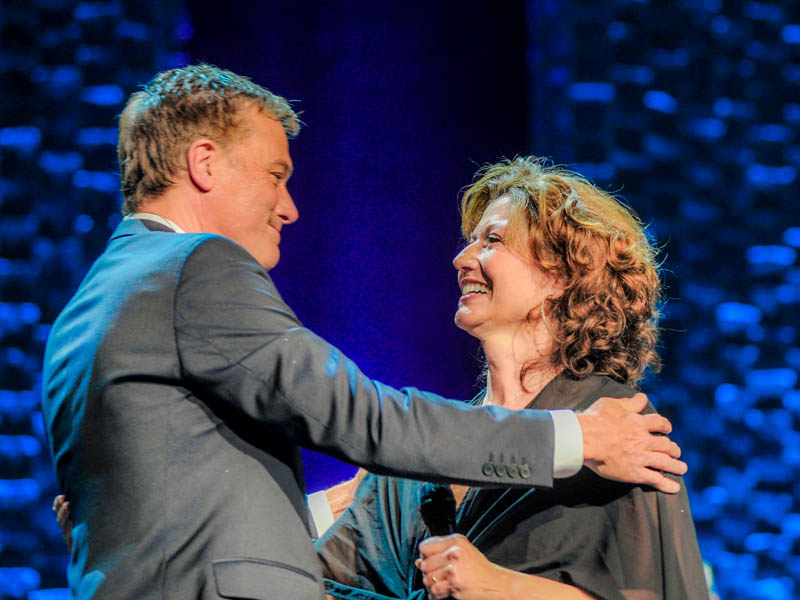 This winter, it's time to rejoice and treat yourself to a spectacular music event! Are you excited? A fun-filled holiday-themed tour by Amy Grant and Michael W. Smith is slated for this upcoming winter season! Yes, that's right! You can enjoy fantastic Christmas hits delivered by the biggest names in Christian and Christmas music! Joined by their outstanding special guest, Michael Tait, Grant and Smith are delivering a total of nine shows across select cities in North America! On Wednesday, 6th December 2023, the award-winning duo will bring their 2023 Christmas Tour to the Toyota Oakdale Theatre! The show will feature the performers' expansive repertoires and career-spanning hits from their Holiday albums! For several years, Grant and Smith have been the epitome of family-friendly Christmas-themed concerts. This 2023, fans get to hear their specially-curated setlist live! So if you want to bring your family and friends to a great Christmas-themed concert this Wednesday, 6th December, then hurry and score your tickets now before it's too late!
Amy Grant and Michael W. Smith's Christmas tour is anticipated to be the most spectacular holiday-themed concert of the season. The nine-date outing kicks off in November and extends all the way to December, stopping at the Toyota Oakdale Theatre on December 6. The highly-anticipated concert will also feature a special performance from Michael Tate from The Newsboys.
Fans can look forward to a plethora of Christian and Christmas-themed hits. Award-winning singer, Amy Lee Grant, is known for her timeless contemporary Christian hits. Regarded as "The Queen of Christian Pop," Grant has also spawned numerous iconic contemporary titles, such as "The Next Time I Fall," "That's What Love is For," "Good For Me," and "Every Heartbeat." During her early career, she also released well-known Christian staples, "El Shaddai," "Angels," and "Father's Eyes. Her exemplary work has earned her numerous accolades, including multiple GMA Dove Awards, six Grammy Awards, a Star at the Hollywood Walk of Fame, and countless more honors. Last year, she was part of the Kennedy Center Honoree, thanks to her contributions to music.
During the '80s, Grant began working with singer-songwriter Michael W. Smith. Their strong friendship has developed into one of the most powerful creative partnerships in music. They often tour and produce songs together. Smith has also released several solo hits, including "Place in This World," "Waymaker," "Above All," and "Open the Eyes of My Heart." Since the '80s, he has dropped countless Christian and Christmas albums. One of his most notable records, Worship, was released in 2001 and spawned the hits "Above All" and "Open the Eyes of My Heart." One of his biggest staples, "Surrounded," is the title track of his critically acclaimed 2018 effort.
Like Grant, Smith has won multiple awards, including three Grammys, 45 GMA Dove Awards, and an American Music Award. He has 14 gold albums and five platinum-certified studio releases.
This lifelong creative partnership between Amy Grant and Michael W. Smith will embark on some remarkable concerts this December! It would be a shame to miss this fantastic event. So score your tickets now to Amy Grant and Michael Smith Christmas Live in Concert at the Toyota Oakdale Theatre on Wednesday, 6th December 2023!