Toyota Oakdale Theatre | Wallingford, Connecticut
The world-renowned Pink Floyd tribute, Brit Floyd, is making its big return to the live stage as it celebrates "50 Years of The Dark Side of The Moon". The acclaimed album that sold over 45 million records around the globe is turning 50, and one of the world's premier Pink Floyd tribute is bringing it back to the live stage at Toyota Oakdale Theatre on Saturday, 29th of April 2023. The industry-defining record produced timeless hits including "Money", "Any Colour You Like", and "Time". Playing the record live on stage like it's 1973, don't miss out on this legendary concert experience by booking your tickets now!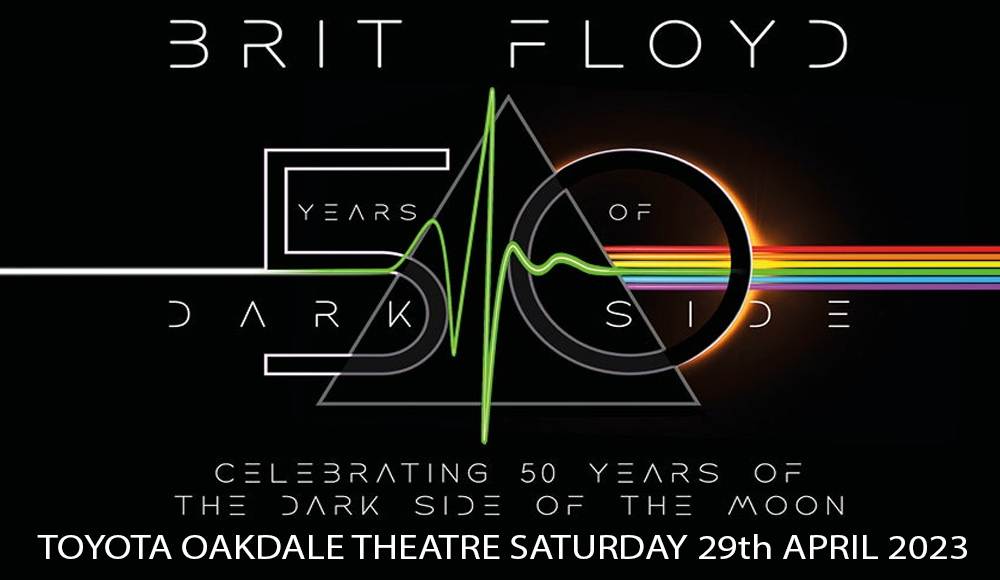 As Pink Floyd's RIAA Diamond-certified album celebrates 50 years, the world-renowned tribute act Brit Floyd is taking The Dark Side of the Moon back to the live stage for the record's golden jubilee. The legendary album sold over 45 million copies globally, topping various charts, and is one of the best-selling albums around the world. In 2012, the record was identified for preservation in the US National Recording Registry by the Library of Congress, described as "culturally, historically, or aesthetically significant".
As Brit Floyd makes its big return with a grand celebration, the band will perform the album note for note, along with other hits and fan favorites across Pink Floyd's legendary catalog. Brit Floyd will perform and replicate a Brit Floyd concert like its 1973 with tracks including Time, Money, Us and Them, and The Great Gig in the Sky.
The band will feature guitarist, vocalist, and musical director Damian Darlington, who boasts a track record of playing over two thousand Pink Floyd-related gigs throughout his career. The show will also see Ian Cattell, Edo Scordo, and Eva Avila, along with a slew of other musicians who have taken part in making Brit Floyd the acclaimed tribute act it is today.
Founded in Liverpool in January 2011, Brit Floyd has performed around the globe with sold-out tours across Europe, the Middle East, and North and South America. Regarded as one of the world's greatest tribute acts, Brit Floyd has faithfully recreated Pink Floyd's 1994 tour featuring astounding lights shows, lasers, and production.
Don't miss out on Brit Floyd's "50 Years of The Dark Side of The Moon" by booking your tickets now!