Toyota Oakdale Theatre | Wallingford, Connecticut
It's time to get those costumes ready as Mickey, Minnie, Goofy, Doc McStuffins, the Puppy Dog Pals, and Alice, throw this year's biggest costume party! Disney Junior Live: Costume Palooza is bringing in the whole gang, joined by Marvel's Spidey and his Amazing Friends, along with superhero kittens of SuperKitties. Looking forward to throwing a huge costume party, plans keep being put on hold as mysterious weather interrupts the gang. As Spidey and his Amazing Friends and the SuperKitties tag along, can they finally save Costume Palooza? They definitely can with your little kiddos' help! Visiting over 60 cities across North America kicking off this Fall, the Costume Palooza is hopping over live on stage at Toyota Oakdale Theatre on Saturday, 23rd of September 2023. Get ready to sing, dance, and witness spectacular feats live on stage as Costume Palooza hits the stage. Book your tickets now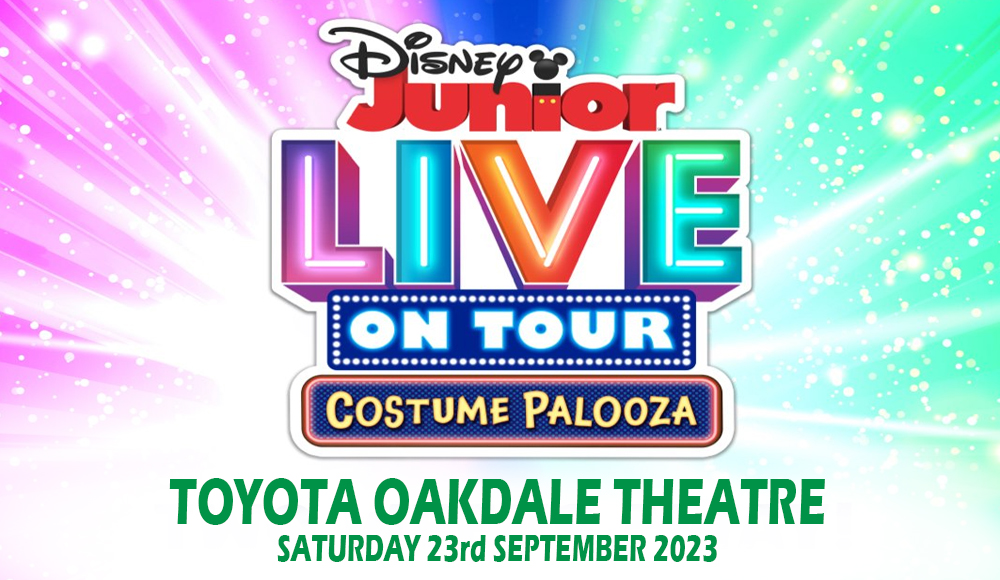 This year's biggest costume bash is hitting the stage across 60 cities in North America as Disney Junior Live: Costume Palooza takes over. On a mission to save their costume party from mysterious weather interruptions, Marvel's Spidey and his Amazing Friends, joined by superhero felines from SuperKitties are saving the day, with some help from the little kiddos in the audience of course.
This year's trek kicks off this Fall, stopping by at Toyota Oakdale Theatre on September 23rd, inviting families to take part in this interactive concert experience like no other! After a massively successful 2022 run, its producers are stoked to bring back Costume Palooza to the live stage, with new surprises in store.
"Our 2022 tour broke attendance records, and we are excited to bring this year's tour to 60 cities across North America," Jonathan Shank of Terrapin Station Entertainment shared. "Audiences love these characters, and we can't wait to share new surprises for all the eager Disney Junior fans."
Written and directed by Amy Tinkham, this year's Costume Palooza is set to offer an amazing show where Disney worlds collide for a one-of-a-kind costume party. This year's run also features the live stage debut of some brave Kitties from the new series "SuperKitties".
"We are thrilled to have the hit series 'SuperKitties' debuting for the first time as part of the tour," shared Jennifer Rogers Doyle from Disney Entertainment. "The energetic world of Kittydale makes the perfect addition to the show alongside Mickey, Spidey, and favorite Disney Junior pals."
Fresh from its massive 80-city 2022 trek, acclaim and massive success among its first wave of audiences made the demand for a follow-up a reality, kicking off this Fall. With special guests, new 3D effects, and spectacular acrobatic feats, Disney Junior Live is raising the bar! As the whole gang shares the stage, you can expect to sing, dance, and play along to familiar Disney Junior songs, with a bonus original track "Green Gobby Party" written by Patrick Stump, who also wrote tracks for "Marvel's Spidey and his Amazing Friends".
So, get the whole family's costume game ready as the Costume Palooza takes over Toyota Oakdale Theatre this September 23rd. Book your tickets now!