Toyota Oakdale Theatre | Wallingford, Connecticut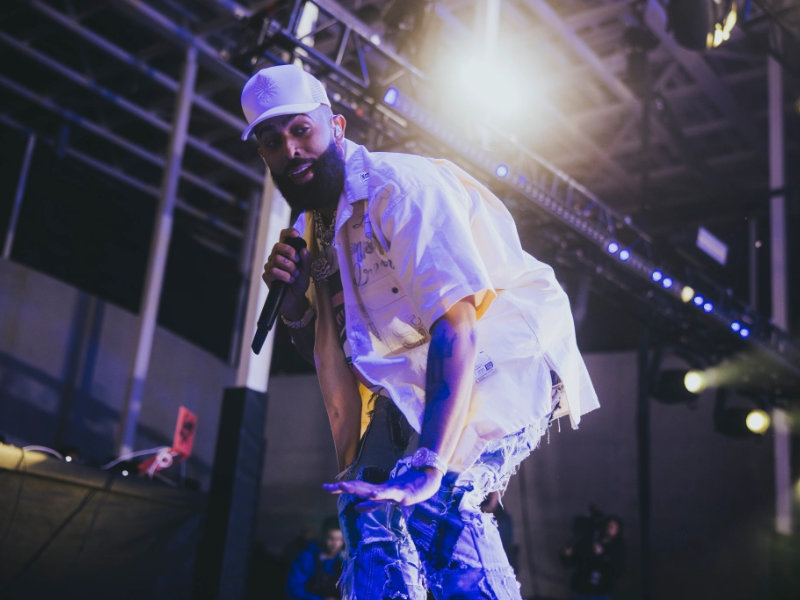 After selling out his first leg of the "Sauce USA Tour," the Latin Grammy-nominated rapper Eladio Carrion is getting himself prepped and ready for the second leg. The trek will see him kick things off on October 7th at the Aragon Ballroom in Chicago, hitting up major cities including LA and NYC, and then finally wrapping it up on November 11th at the FPL Solar Amphitheatre in Miami. Tickets are on sale right now for the show at the Toyota Oakdale Theatre on Thursday, October 12, 2023. With his smash hits, unparalleled stage presence and fashion swagga, you can expect this thrillfest to be one of the best shows you attend all year. All the real fans will not want to miss out on any of this excitement so be sure to grab your tickets while they're still hot or you will miss out. Grabbing 'em is super easy, click the "GET TICKETS" button now!!!
Carrion has been a busy body wowin' fans earlier this year with his first leg of the "Sauce USA tour," making his SXSW, as well as Coachella debuts, plus a thrilltastic feature at the 2023 New York Governors Ball, not to forget launching his own music festival, "The Sauce Boyz Fest," which had big names such as Tokischa, Myke Towers, Bad Bunny, and guest Lil Wayne in his home town of Puerto Rico.
This tour will be nothing but sizzling hot raps and urbano hits, coming from his latest album, "3MEN2 KBRN," which contains some of the most exhilarating music featuring titanic artists such as 50 Cent, Quavo, Myke Towers, Future, and Lil Wayne.
Born in Kansas City, Carrion had developed a knack for sports, especially swimming, for which he represented Peurto Rico at the 2010 Cental American and Caribbean Games and the 2011 Pan American Games, and this part of his life helped him develop his competitive edge.
Later in 2012, he quit swimming to pursue life as an influencer on social media. He would post comedic videos and gain traction with a following. In 2015, he released his musical work "2x2," which was followed up with "No Quiero Más Amigos Nuevos." This move allowed him to get his name out there in the music industry, and 2016 saw two fresh bangers released for the club scene called, "Súbelo" and "Si Te Vas, Vete."
By 2020, he was releasing Stuido albums, which included "Sauce Boyz" (2020), "Sauce Boyz Care Package" (2020), and "Monarca" (2021). His next two albums were so good that they charted respectably on the Billboard 200. "Sauce Boyz 2 (2021) hit number 92, and 3men2 Kbrn (2023) went to number 16.
So for one of the biggest trappero events this year, you're gonna wanna make sure you get yourself to this event. With his first leg easily selling out, fans are super-excited and gearing up to snag all the available tickets right now. You've gotta be quick, so act now to secure your spot by reserving your passes right here on this website.