Toyota Oakdale Theatre | Wallingford, Connecticut
Come to the Toyota Oakdale Theatre on the 22nd of October 2023 to meet the famous and magical family, The Madrigals! For a special one-day only event, the enchanting and marvellous film, Encanto, will be played on the big screen with EVERYONE singing along. Encanto is the smash hit 2021 Disney release that instantly tugged on the heart strings of everyone who watched it. The infusion of vibrant culture, original songs, beautiful story-telling and loveable and dynamic characters has cemented Encanto as one of Disney's classics and made sure that everyone who meets the Madrigals will fall in love and wonder with them. Make sure you grab your chance to experience this special viewing of Encanto and book tickets for you and the whole family! It will be at the Toyota Oakdale Theatre on 10/22/2023, so don't delay in securing your seats and join in for Encanto: The Sing Along Film Concert.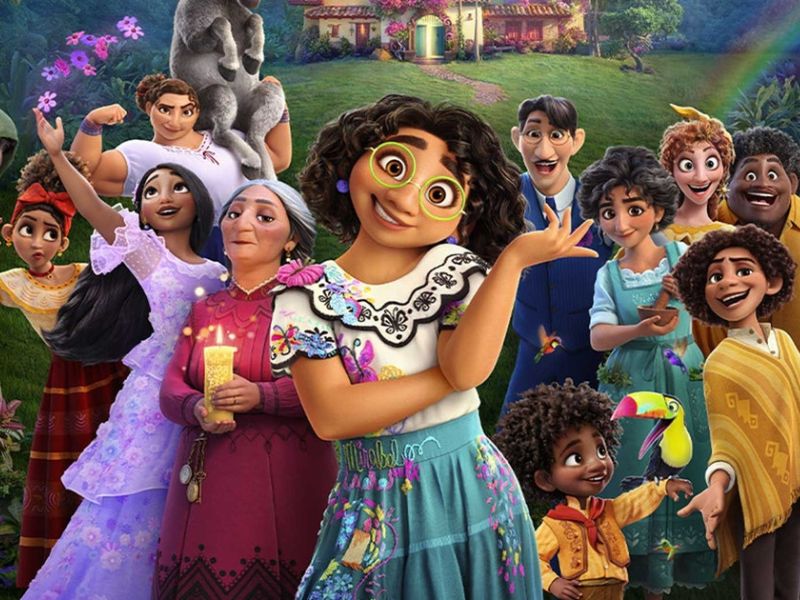 Encanto, come climb up the stairs and see what magic awaits behind the door… and what happens when it doesn't. You all know and love the already treasured story of Mirabel and her amazing family, the Madrigals, who are all fantastical and magical, and their alive, kind and funny house, Casita. Their adventures exploded onto the screen in the film Encanto, released in 2021, and became an instant Disney hit. With original songs, such as 'We Don't Talk About Bruno' and 'The Family Madrigal', it is not difficult to see how Disney's 60th cinematic release was, and remains, a huge hit with its songs already deemed Disney classics. Yet, you are being invited to experience it in a way that is fresh, fantastical and magical, as Encanto is coming to the Toyota Oakdale Theatre! For a special event Encanto is being shown on a big-screen viewing that welcomes all audience members to sing along with the spell-binding songs. It is so easy to guarantee you are there – simply book your tickets now! The date you will need to save is Sunday the 22nd of October 2023, and it will be the perfect way to spend your Sunday. And, as if that wasn't enough the film will be accompanied by a live, on-stage band that will perform every single song. What better way to watch and sing along to Encanto than with a live band?! Every single one of Lin-Manuel Miranda original tracks will become live music treats as they are played by a talented group of musicians. In a magical combination of cinematic screening and live music, the viewing of Encanto becomes a special event that brings the music to life as The Madrigals learn the true meaning of family, loyalty and magic; and how talking about Bruno is actually a good thing! So, for an evening that will have everyone in your family singing, dancing and laughing, book your tickets for Encanto – The Sing-Along Film Concert. Grant yourself a musical and cinematic experience that will have you singing your heart out the whole time, and lift your spirits long after.