Toyota Oakdale Theatre | Wallingford, Connecticut
Spend your Saturday night with one of the constant forces in show business! Howie Mandel is coming to the Toyota Oakdale Theatre on Saturday, 18th November 2023! On this new stand-up tour, the "America's Got Talent" judge and former "Deal or No Deal" game host returns to his comedic roots with live performances that will leave you rolling on the floor with laughter. Mandel is globally known for his appearances in "St. Elsewhere" and his hit children's cartoon series "Bobby's World." After 20 years of experience in the industry, there is no doubting the actor's ability to create meaningful interactions with the audience while constantly spinning everyone's participation into a grand spectacle. The show will be filled with his spontaneity and hypercadence that doesn't disappoint. Don't be the last one to book their tickets online to this comedy show that goes beyond the unexpected! Get your tickets now!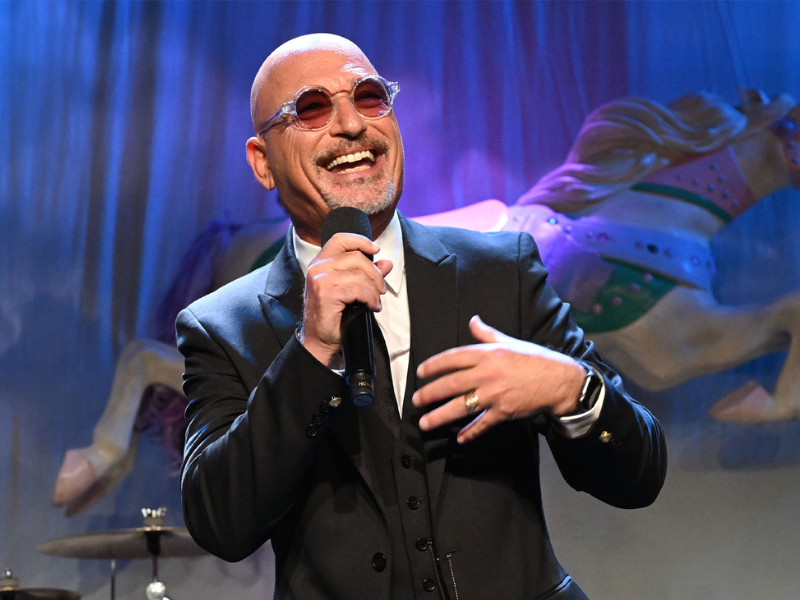 Howie Mandel will surf the crowd at the Toyota Oakdale Theatre on Saturday, 18th November 2023! His brutally honest, neurotic, incredibly funny stories with more than a dash of language that will make people turn is here to entertain you for the night!
"The punch lines of his jokes tend to land about where you'd expect them to, and the revelations contained therein are also about what you'd imagine," Vulture describes the comedian's recent live acts.
"Slowly the energy shifts as the audience members realize Mandel is more than willing to play with them, and various spectators quickly become characters in the set as participants and subjects for him to bounce off of," Vulture continues.
Back in 1979, Howie in his younger years took a challenge that would change his life forever and launch his career to greater heights. He was persuaded by his pals to come up and try his luck at the famed Comedy Store's amateur night where a producer engaged him right away to perform on the comedy game show "Make Me Laugh." His appearance on the program paved the way for subsequent talk-show appearances, a run as Diana Ross' opening act, and ultimately landing his role on "St. Elsewhere" as Dr. Wayne Fiscus in the distinguished NBC drama.
Today, Mandel is a frequent guest on talk shows as well as various skits in the comedy circuit. He is also known for living with OCD, ADHD, and mysophobia as he continues to actively promote awareness of these disorders. When cracking jokes live, he takes this lightly and frequently draws inspiration from the several live episodes of his mysophobia that were broadcast on America's Got Talent.
In his spare time, Mandel co-hosts the weekly podcast "Howie Mandel Does Stuff" with his daughter, Jackelyn Shultz. According to the podcast's website, they frequently conduct interviews, play practical jokes on listeners, and engage in discussions about pop culture. Last 2022, his life was also documented in the autobiography "Howie Mandel: But Enough About Me."
The Toyota Oakdale Theater is a versatile concert venue where corporate events, private concerts, receptions or expos can be hosted. Accommodating 25 to 4,800 guests, audiences can sit back and relax as the theater can fit just the right amount of people to enjoy the comedic act.
Book seats for you and your friends and enjoy a night filled with original jokes and authentic laughter!