Toyota Oakdale Theatre | Wallingford, Connecticut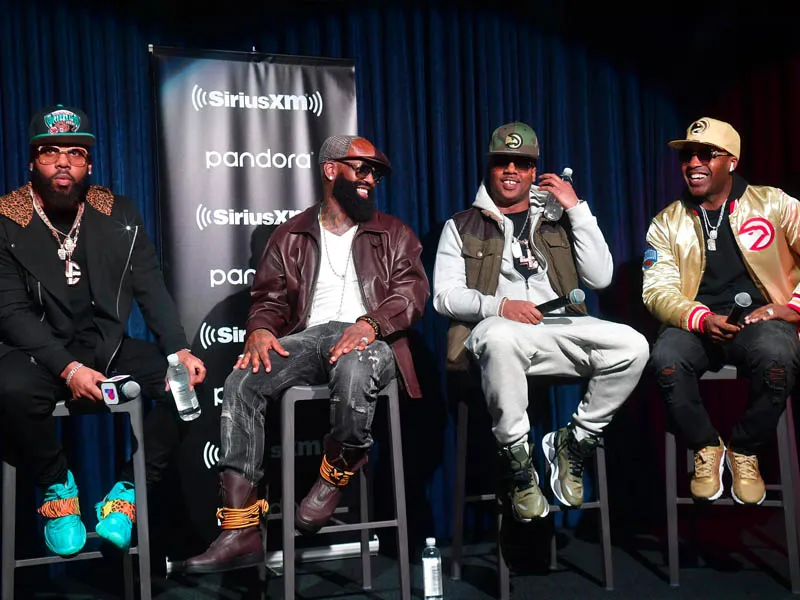 Just what is this amazing rager happening in Wallingford?! Well, we are here to tell you what exactly is going down in Connecticut's entertainment circuit! R&B icons from your yesteryears are here to bring you on an amazing, nostalgic trip! Are you ready for this amazing spectacle featuring none other than the illustrious acts of the 90s?! If you are nodding your head right now, here's the exact reason why you should be ecstatic! Jagged Edge, 112, and NEXT will take over the night's festivities with their massive staples! It's the R&B Supershow and it's here to end your year 2023 with a bang! This incredible gig take over the Toyota Oakdale Theatre for one night! On Friday, 29th December 2023, fans can look forward to the performers' massive hits, such as Jagged Edge's "Where the Party At," and "Let's Get Married," 112's "Only You and Peaches & Cream," and NEXT's "Too Close" and "Wifey." Get ready for a thrilling night of excellent music, flowing drinks, and kindred spirits! Catch the R&B Super Show only at the Toyota Oakdale Theatre in Wallingford by scoring your tickets now!
It's an exhilarating spectacle you shouldn't miss! The sensational quartet Jagged Edge will share the limelight with 112 and NEXT on this once-in-a-lifetime year-end soundscape! Are you ready for this amazing celebration?! The R&B Supershow will deliver a thrilling celebration of music to serve as your year-ending banger at the Toyota Oakdale Theatre! Yes, it's one of the must-see spectacles of 2023 and it would be a shame to miss this one! On Friday, 29th December 2023, Jagged Edge, 112, and Next will deliver their iconic staples, outstanding hits, fan favorites, and a myriad of holiday tunes!
Critically-regarded R&B quartet Jagged Edge emerged in the mid-'90s and belted several commercially successful singles, such as "Let's Get Married," "Where the Party At," "He Can't Love U," "Promise," and many more. The group comprising Brian Casey, Brandon Casey, Richard Wingo, and Kyle Norman has released ten critically-regarded albums, including their latest A Jagged Love Story. Over the years, the group has topped the charts with their incredible studio efforts, such as J.E, Heartbreak, Jagged Little Thrill, and Hard. These exemplary works went to number 1 on Billboard's Top R&B Albums and entered the top 10 on the Billboard 200.
The Grammy-Award-winning group 112 has been making waves since 1993. A highly acclaimed act formerly carried by Def Soul and Bad Boy Records, 112 is best known for its work with Puff Daddy on the single "I'll Be Missing You." 112 has also released several notable singles, including "On You," "Anywhere," and "Peaches & Cream." 112 has released six critically acclaimed albums, including the number 1 R&B record, Part III. The album spawned the group's first number 1 single, "It's Over Now, which topped the Hot R&B Songs and peaked at number 6 on the Hot 100 chart.
American R&B sensation NEXT is a trio comprising Rober Huggar, Terry, and Raphael Brown. The group is known for their Billboard Hot 100 number 1 single, "Too Close," as well as other sensational hits, such as "Butta Love," "I Still Love You," and "Wifey." in 1997, the group dropped their debut album Rated Next, which sold over two million copies in the U.S. Over the year, NEXT remained active and performed across the world. Their high-energy setlist is mainly made up of iconic singles that dominated the charts during the '90s and early 2000s.
Secure tickets now and catch the R&B Supershow featuring Jagged Edge, 112, and NEXT at the Toyota Oakdale Theatre on Friday, 29th December 2023! Access is now up for grabs!