Toyota Oakdale Theatre | Wallingford, Connecticut

Embrace the soulful allure of Keith Sweat, the beloved R&B icon, at the Toyota Oakdale Theatre on Friday, September 8th, 2023. Born in Harlem, Sweat's unique blend of R&B, soul, and new jack swing has resonated globally, with chart-topping anthems like "Twisted" and "Nobody". Known for his dynamic voice and heartfelt lyrics, he's captivated listeners worldwide. The majestic Toyota Oakdale Theatre, with its tranquil surroundings and sublime acoustics, offers a perfect setting for Sweat's musical magic. His remarkable achievements, including an American Music Award and multiple hit albums, speak volumes of his impact on the music landscape. This event offers a chance to witness Sweat's artistry live on stage, guaranteeing a night of extraordinary music and electrifying performances. Get set for a soul-stirring evening that promises to thrill your senses and leave an indelible mark on your heart.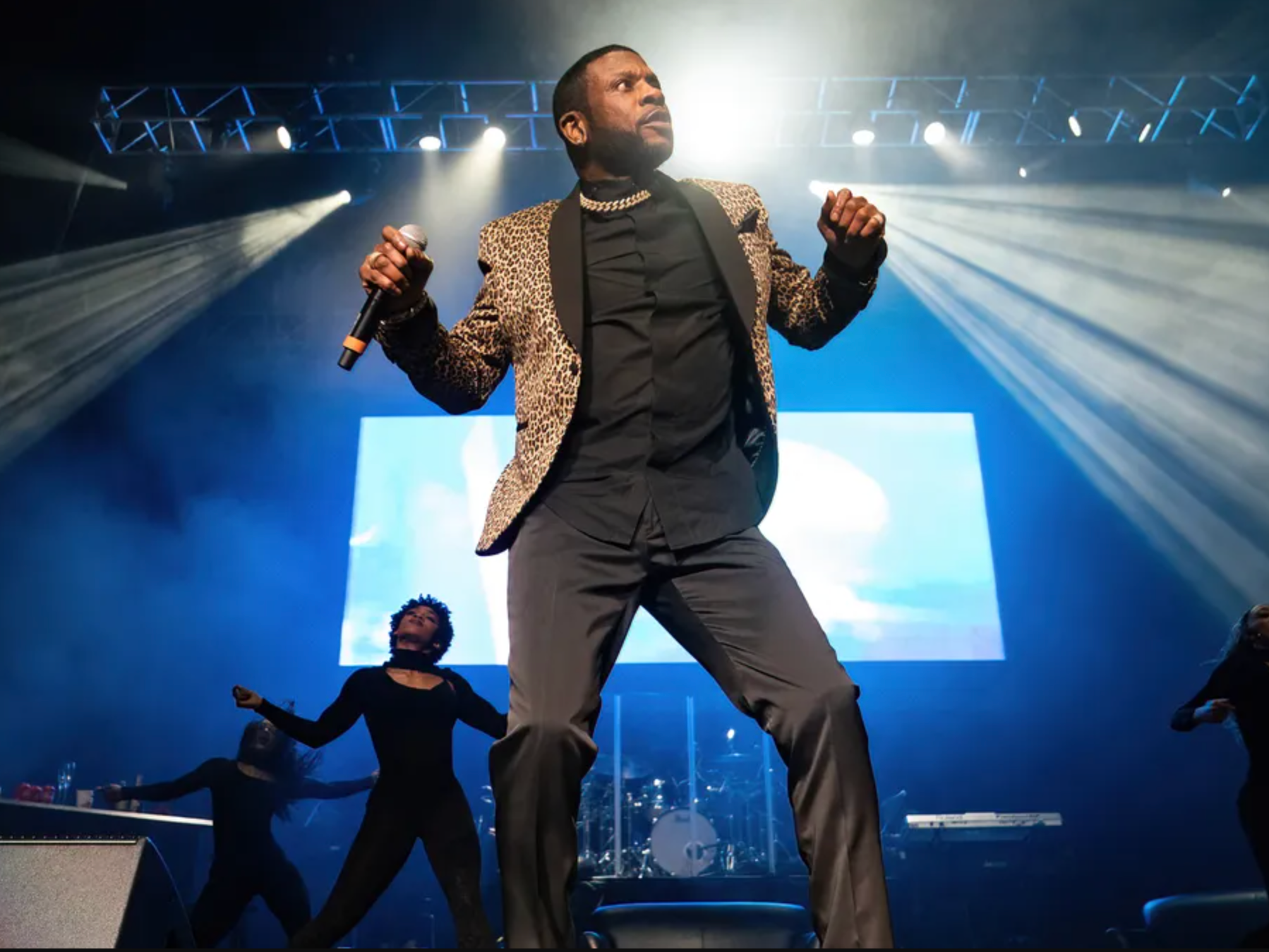 Get yourselves ready for an unforgettable evening as Keith Sweat, the R&B sensation, promises to deliver an incredible performance at the Toyota Oakdale Theatre on Friday, September 8th, 2023. Born in Harlem, New York, Sweat has become a mainstay in the world of R&B and soul, earning his place in the hearts of fans globally through his enchanting melodies and deeply resonant lyrics.
With a captivating voice that oscillates between a smooth croon and a fervent cry, Sweat has etched a path all his own in the music industry. His ability to intertwine elements of soul, R&B, and new jack swing into his music has created a sonic blend that's purely his own. Signature hits like Twisted and Nobody serve as anthems of passion and desire, striking a potent chord with listeners worldwide.
The Toyota Oakdale Theatre, a venue renowned for its majestic acoustics and picturesque setting, forms the backdrop for Sweat's mesmerizing show. Nestled in the embrace of tranquil surroundings, you're bound to lose yourself in a concert experience that sends waves of ecstasy coursing through you.
Keith Sweat's exceptional contributions to music haven't gone unnoticed. He's a recipient of the coveted American Music Award and has several chart-topping albums to his name. His collaborations with industry legends and promising newcomers alike display his knack for producing music that fosters a profound connection with a diverse audience. Sweat's unwavering dedication and innate talent have not only won him critical acclaim but also a passionate and loyal fan base.
Don't miss this golden opportunity to experience the magic of Keith Sweat live on stage. Book your tickets now and prepare for a night brimming with extraordinary music and emotionally charged performances. Join us at the Toyota Oakdale Theatre on the evening of Friday, September 8th, 2023, for a captivating musical journey that promises to stir your soul and delight your senses. Get ready to be utterly entranced by the undeniable talent and masterful artistry of Keith Sweat as he orchestrates a night of music that's sure to leave a mark on you permanently.