Toyota Oakdale Theatre | Wallingford, Connecticut
One of the hardest things to achieve in the fickle world of music is to create a sound that is immediately recognized, and remains relevant, fresh, yet has a timeless feel. Well, by no mean fete Keyshia Cole has done this. Proclaimed as a R&B Queen, Keyshia has been transfixing audiences for years with the diva star quality she gives to every performance, even back to the days of being a supporting act to stars such as Kanye West. Now, she headlines her own world tours and concerts, and this May she is treating all soul and R&B lovers to special, limited concerts. On Friday the 19th of May 2023 she will be at the Toyota Oakdale Theatre as one of her special three May concerts. Joining her will be the R&B crooner, Case and the golden-throated singer, Bobby Valentino. Tickets are on sale now, so secure yours today for an epic concert with Keyshia Cole, Case and Bobby Valentino!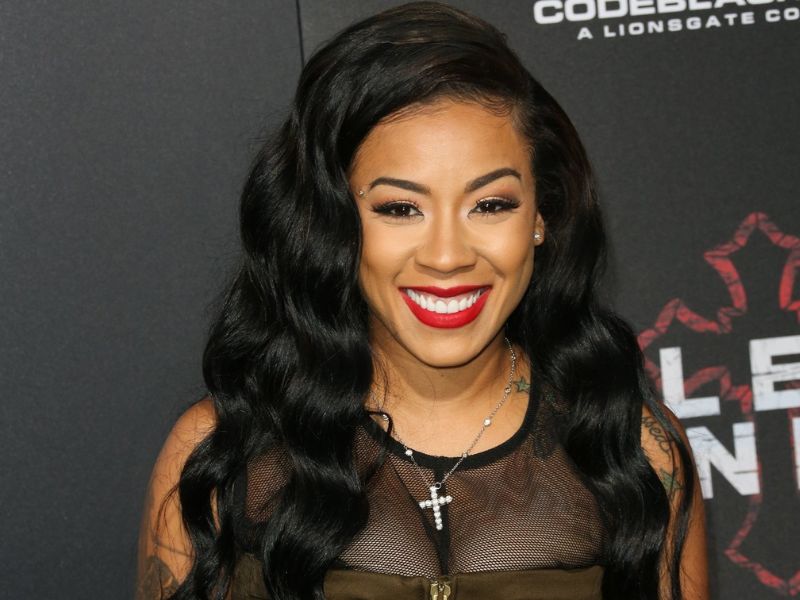 Keyshia Cole is a name said with awe and respect, with her music catalogue containing some of the most timeless and classic hits in R&B music. Hit songs, such as 'I Changed My Mind', 'Love' and 'Let It Go' have the smooth beats and rhythms of R&B, but combined with the intricate, soulful and emotionally poignant vocals she adds, they become outstanding tracks that have people across the globe singing into their hairbrushes and mirrors. Her latest single release in 2021, 'I Don't Wanna Be In Love', showed that Cole has grown with experience, but still gives her masses of fans that unique style and attitude that is all her own, whilst being emotionally vulnerable and authentic. Yet even though her music is stellar, you have not lived if you have not heard her vocals live or seen her sass and energy whilst dancing on stage. Fans and critics alike line-up to grab the chance to see her live, and you can now grab yours too! Her concerts are legendary, and you do not want to miss out on her special, limited May concerts. One will be at the Toyota Oakdale Theatre on 05/19/2023 and tickets are on sale now! Book yours before they are all gone. Joining Cole will be the slow-jam, silky-smooth vocalist, Case. He is the heavyweight R&B star that has multiple hits, such as 'Touch Me, Tease Me', and is famous for his passion, charisma and enchanting singing, which you need to check out live. Cade will have you spellbound. Finishing the line-up for the concert is Bobby Valentino, the crooner who has given a lot of suave to the pre-rock era and swing jazz sound. His 'Pat-a-Cake, Pat-a-Cake' album is a beautiful collection of Handmade Music, showing his skill for paring music down to its core but making it something special. If you love the sounds of Mary. J Blige, Faith Evans, Bing Crosby and Dean Martin, then don't hang around and book your tickets now to spend 05/16/2023 with Keyshia Cole, Case and Bobby Valentino at the Toyota Oakdale Theatre! You will have a great time.