Toyota Oakdale Theatre | Wallingford, Connecticut
Are you Kool enough? Well, It's about to get ice Kool as Rhythm & Blues come Soul come Funk band Kool & The Gang are hitting up the Toyota Oakdale Theatre on Saturday, May 13th, 2023. Riding high on the wave of success for the period 1979 to 1986, Kool & The Gang have really been around since as far back as 1964, playing under a number of names at local jazz clubs, until in 1969, they finally settled on the name – Kool and The Gang. Grab some tickets and come down and chill with one of the Koolest, legendary bands ever.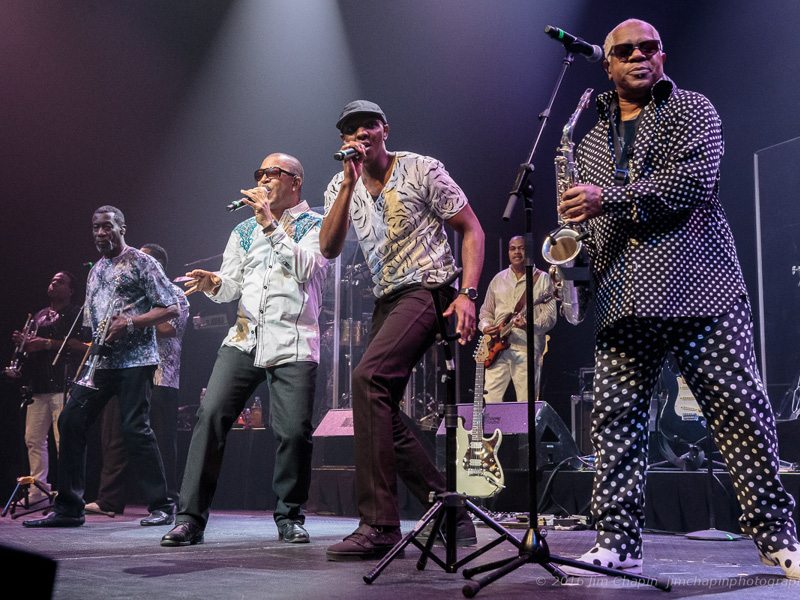 In 1964, seven school friends gathered together to form a band, playing mainly Rhythm and Blues, Soul music. They played regularly in local New Jersey jazz clubs under a variety of band names until they decoded in 1969 on the name Kool and the Gang. They moved to New York and performed regularly in the theaters and clubs until they released their first successful record in 1973.
Between 1969 and 1986 the band really started to became profitable, in both recognition and, thankfully, commercially. In 1984, Kool and the Gang became part of the huge fund-raising performance, invited by and organized by Bob Gandalf, to perform at the Glastonbury Festival, 'Do They Know It's Christmas.' In their 50-year musical career, Kool and the Gang released over 25 albums and have sold over 70 million records worldwide.
By the early 2000s, the band were finally recognized and were rewarded for their music performances, earning two Grammy Awards and a staggering seven American Music Awards. In 2015 Kool and the Gang earned their very own Star on the Hollywood Walk of Fame.