Toyota Oakdale Theatre | Wallingford, Connecticut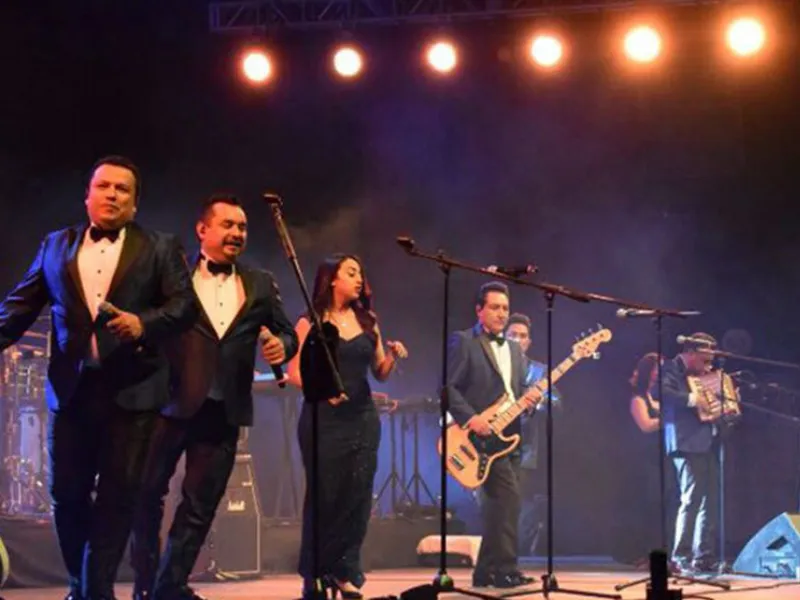 Vamos de fiesta! The date is on for a tingling and exciting musical experience as the Los Angeles Azules launch its most extensive US tour, bringing the Latino heat to Toyota Oakdale Theatre, Connecticut, on Saturday, March 9, 2024. The Mexican group that made their way to the heights of the music industry with their cumbia sonidera style fused with accordion and synthesizers is hitting the road to bring electrifying music that makes all the listeners groove. Joining YouTube's Billion Views Club on their hit track Mis Sentimientos feat. Ximena Sarinana and Nunca es suficiente feat. Natalia Lafourcade, and having 76 million monthly plays and 17 million listeners, Los Angeles Azules is going nowhere as they ride the clouds for a musical experience of heavens' touch. Having spent their time at Coachella and Vive Latino Festivals, this time, they will conquer the stage of Connecticut that every fan will love. Take advantage of the night of fun treated by the Los Angeles Azules. Grab your tickets now!
Los Angeles Azules is bringing the night of full-cumbia experience as they bring the band to Connecticut for their live performance on Saturday, March 9, 2024, at Toyota Oakdale Theatre. The six-sibling Mexican band turned up the biggest stages in the US as they launched their biggest US tour to date. Known for their rhythmic fusion and lively music, Los Angeles Azules will bring an ecstatic experience rooted in cumbia music.
Officially started in 1980, the band consists of Christy Mejia (Guacharaca), Alfredo Mejia (Keyboard), Jorge Mejia (Accordion), Lupita Mejia (Guiro), Doc Elias Mejia (Bass), and Pepe Mejia (Timbales) revolutionized the cumbia music to an extent they became an icon in Mexican music as they released multiple hits through time. Having collaborations with different renowned artists like Ximena Sarinana, Gloria Trevi, and Natalia Lafourcade, they cement their legacy in the music industry as one of the biggest names performing on stages.
Through time, Los Angeles Azules received multiple awards in different musical bodies, including a nomination for Best Cumbia/Vallenato Album at the prestigious Grammy Awards. They also received the Billboard's Lifetime Achievement Award in 2023 for their domination in Billboard charts as they have 14 entities in the Hot Latin Songs chart in their 40 years of performing. They are also one of the few artists who joined YouTube's Billion Views Club for their tracks Mis Sentimientos feat. Ximena Sarinana with 1.2 billion views and Nunca es suficiente feat. Natalia Lafourcade with 1.9 billion views.
With the tour on the go, get ready for a celebration as Los Angeles Azules perform their best hits for fans to see. It includes El Amor De Mi Vida, Nunca es Suficiente, Otra Noche, Como Te Voy A Olvidar, El Listón De Tu Pelo, etc.
"We are going to continue dancing and singing and continue making cumbia, desde Iztapalapa para el Mundo," Elisa Mejia, one of the members, said in an interview.
The Los Angeles Azules will dive deep down Connecticut for a live performance of your lifetime. Held in Toyota Oakdale Theatre, it is known for its greatest musical entertainment, equipped with amazing production and state-of-the-art lighting, sounds, and mixology. 4,800 fans will rise to the heavens as the Los Angeles Azules perform to a great level. Secure your tickets now!