Toyota Oakdale Theatre | Wallingford, Connecticut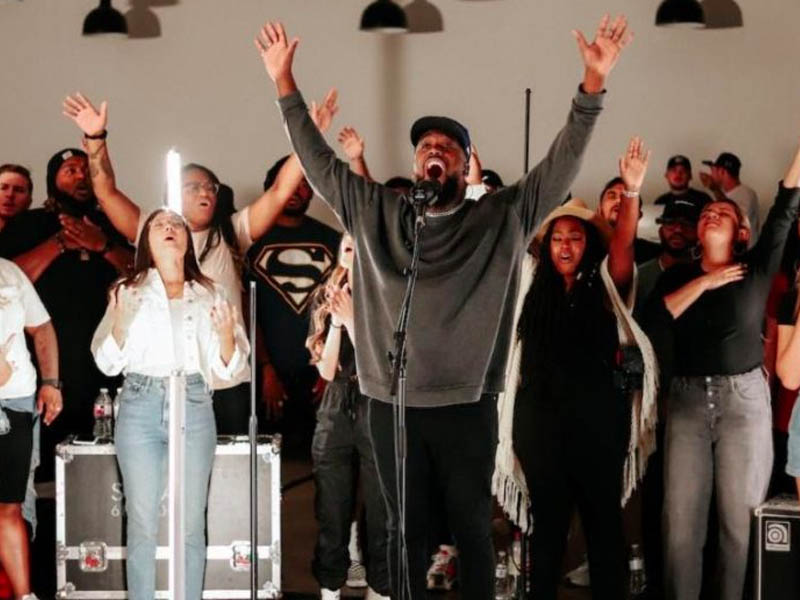 Who said religious music cannot be trailblazers? In this case, the powerful tunes of Maverick City Music not only present the latest in modern music but also provide ample opportunity to renew faith and celebrate with kindred spirits! On their upcoming spectacle in Wallingford, attendees can look forward to a plentiful setlist comprising songs that will inspire, energize, and renew faith. Expect outstanding tracks, such as "Jireh," "Firm Foundation," "Promises," and "I Thank God," as they deliver their amazing tracks on Wednesday, 1st November 2023! Fans can look forward to the collective's amazing soundscape as they deliver their critically acclaimed hits at the Toyota Oakdale Theatre! In addition to the mini album, Maverick City Music will also be promoting the release of their latest full album, Kingdom Book One, which was released last year! If you love gospel music, this is your chance to catch the multi-award-winning collective Maverick City Music! Quickly score your tickets now before you miss out!
Maverick City Music is breaking ground with each release of their music. The group recently dropped their latest mini album, Maverick Way Out, which contains the fan-favorite single "Promises." The six-track effort, which features notable collaborations, focuses on overcoming battles through the power of faith. If your mood needs a little boosting, there's nothing quite like a sensational live spectacle with great music that can energize you! The highly-regarded music collective is just the key to lifting your spirits! In line with promoting the release of the six-track mini album The Maverick Way, Maverick City Music will be traveling to 16 select cities in North America, including a coveted stop in Wallingford, Connecticut!
Attendees can anticipate a plethora of career-spanning hits, ranging from their well-known releases like "Jireh," "Wait On You," "Talking to Jesus," "Man of Your Word," and more. The setlist will also showcase recently dropped singles from the newly dropped effort, The Maverick Way. Expect nothing but a tremendous, uplifting atmosphere with breathtaking music and kindred spirits! Maverick City Music never fails to deliver a fantastic show. See them at the Toyota Oakdale Theatre on Wednesday, 1st November 2023, you're guaranteed to be talking about this show for months to come!
This music collective is known for their compelling lyrics and incredible musicianship. Maverick City Music, which features outstanding singers including Naomi Raine, Chandler Moore, Brandon Lake, and Maryanne J. George, has helped listeners find their inspiration through the power of faith and music.
Maverick City Music is a contemporary worship music collective from Atlanta. The group was founded in 2018 by Tony Brown and Jonathan Jay, who wanted to create a space for diverse songwriters and creatives. The group released their first records, Maverick City Vol. 1 and Maverick City Vol. 2. the following year. Since their emergence, the group has had seven E.P.s and 11 full studio albums. They've also earned numerous accolades, including a Billboard Music Award, four GMA Dove Awards, a Soul Train Music Award, and five Grammy Awards. Earlier this year, the collective's seventh E.P. Breathe won the Grammy Award for Best Contemporary Christian Music Album, while the single "Fear is Not My Future" with Kirk Franklin won Best Contemporary Christian Music Performance/Song.
For their Wallingford, Connecticut stop, Maverick City Music will make the Toyota Oakdale Theatre for one night on Wednesday, 1st November 2023! Hurry and grab your tickets now and see one of the season's most anticipated gospel music concerts! Access to the show is now available through the Get Tickets link!