Toyota Oakdale Theatre | Wallingford, Connecticut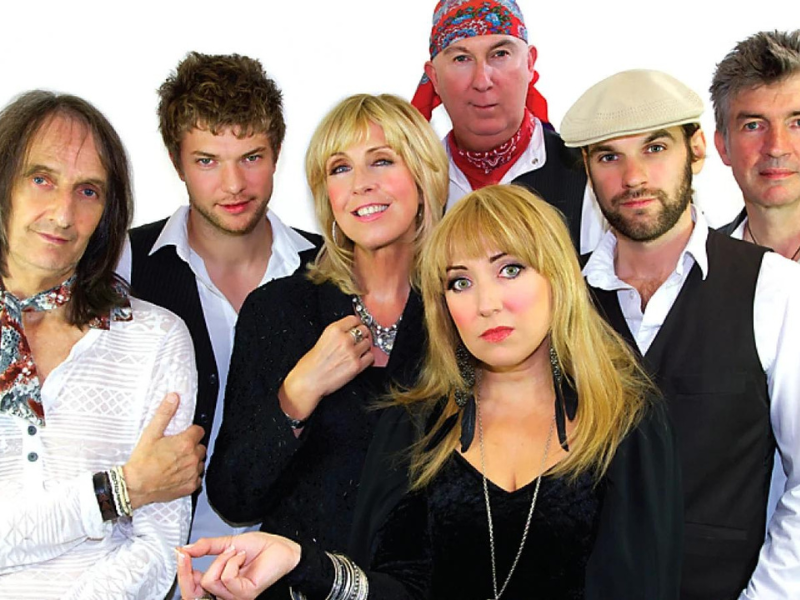 It's undeniable that Fleetwood Mac remains as one of the most notable bands of this generation. These days, it can be difficult to spot them in live shows since they don't do it often. However, you get the opportunity to immerse yourselves in a very similar experience with a tribute concert from Rumours of Fleetwood Mac!
Rumours of Fleetwood Mac is hailed as the world's finest Fleetwood Mac tribute concert. This year, you have the chance to witness it first hand when they land in Wallingford, Connecticut! This tribute concert has now been performed to almost a million Fleetwood Mac fans, and people keep coming back for more. Catch the show live at the Toyota Oakdale Theatre on Thursday 2nd November 2023!
Tickets to Rumours of Fleetwood Mac in Wallingford are on sale right now. If you want to secure seats at the show, you should hurry up and grab your tickets right now!
Rumours of Fleetwood Mac is one of the best tribute bands in the world. To date, they've performed for almost a million Fleetwood Mac fans, who have all said they had an amazing time at the show. Their shows have been streamed over 100 million times on Youtube and have thousands of 5-star ratings on their Facebook page. For fans of Fleetwood Mac, this is definitely a go-to show.
A writer from Utah Concert Review expressed their amazement at Rumours of Fleetwood Mac's performance. The review said, "They do sound a lot like Fleetwood Mac. In fact, some might even mistake them for the real deal. They sound that good! But Jess Harwood, who sings the Stevie Nicks songs, isn't trying to sound like Stevie Nicks. Emily Gervers isn't trying to sound like Christine McVie even though she sings all of her songs and plays the keyboard. James Harrison plays Lindsey Buckingham's trademark guitar solos and riffs to perfection and sings his songs impressively. Yet he isn't trying to pretend to be Lindsey. I think I like this version the best. Rumors totally captured the essence of Fleetwood Mac without attempting to be complete replicas. It was a great way to enjoy the show. "
If you're a Fleetwood Mac fan, or a music fan in general, then you'll have a fantastic time at this show! Rumours of Fleetwood Mac is one of the most raved about tribute bands to ever exist - due to their natural similarity to the original. People can't get enough of this tribute concert, and those who have already seen it keep coming back for more. So, find out for yourself why this tribute band is one of the best when they land in Wallingford!
Rumours of Fleetwood Mac plays two sets at every show. Here's their most recent set list to give you an idea of what to expect at one of their concerts:
Set 1:
Big Love
Warm Ways
Dreams
Caroline
Tango in the Night
Hold Me
The Chain
Seven Wonders
Say You Love Me
Bleed to Love Her
Gold Dust Woman
Silver Springs
Set 2:
The Green Manalishi (With the Two Prong Crown)
Albatross
Rattlesnake Shake
Oh Well
Over My Head
Gypsy
You Make Loving Fun
Family Man
Landslide
Little Lies
Play Video Go Your Own Way
Everywhere
Don't Stop
Encore: Songbird, Rhiannon, and Tusk
Prepare to have an amazing time with Rumours of Fleetwood Mac! Sing along to every single one of the band's greatest hits and jam along to the amazing music. Imagine being surrounded by a sea of people who share the same love for Fleetwood Mac as you, and you're sure to be convinced to come to the show. Grab your tickets today because tickets are selling fast and you wouldn't want to miss out on this!