Toyota Oakdale Theatre | Wallingford, Connecticut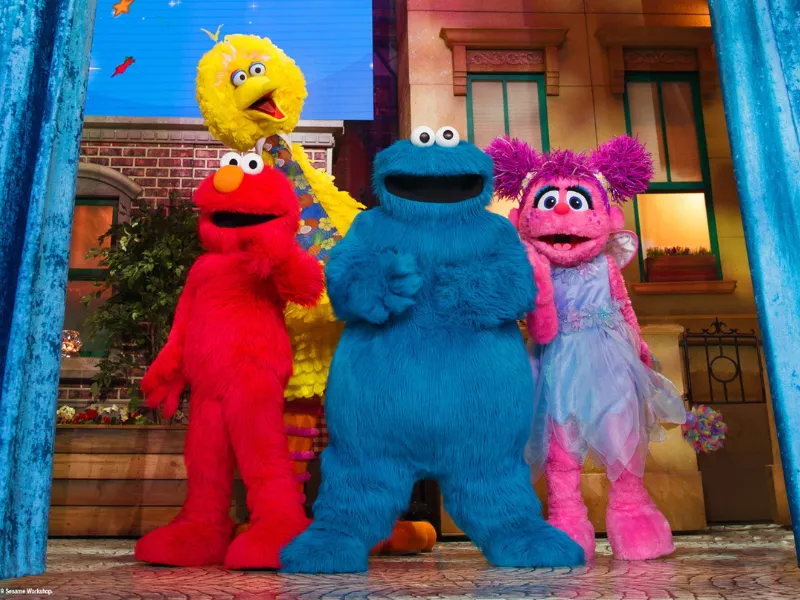 What's this? The air is turning sweet at Wallingford Street! Don't let Sunday, April 21st, pass you by without catching Sesame Street Live! at the incredible Toyota Oakdale Theatre. All your favorite buddies are here - Elmo, Abby Cadabby, Cookie Monster, and the rest of their friends are on the way to your neighborhood to Say Hello! As part of the Hartford HealthCare Concert Series, these furry characters will dance, sing, and surprise the crowd with their charming antics. No doubt, the youngsters will 100% appreciate this interactive live show that brings fresh, catchy tunes and upbeat educational gimmicks! Everyone's invited to head over to Connecticut and join the gang at the biggest multi-purpose performance venue in the area that boasts great lighting and unparalleled acoustics. We wouldn't want to miss it for the world! Purchase your tickets for the whole family now by clicking the "Buy Tickets" button above the page!
It's another Sunday Funday for residents of Connecticut! On April 21st, Sesame Street Live! will play at the Toyota Oakdale Theater, and kids will not want to skip this fun-filled event.
Holding the record for the highest number of Emmy wins among children's shows, the preschool educational program Sesame Street has secured more than 100 awards, including several Daytime Emmys, Primetime Emmys, and Parents' Choice Awards. Their traveling production, "Sesame Street Live!" features beloved characters in an hour-long interactive presentation with varied storylines depending on the date and tour.
For this show, the duration is approximately one hour, including a 15-minute intermission around the 30-minute mark. Planning for a total duration of 90 minutes, accounting for variations in scene transitions and intermission timing, would be reasonable for those looking to attend the event with their children.
"Your kids will truly enjoy this new Sesame Street show! It was interactive and exciting, and everyone had an awesome time! You can always count on learning a few things with Sesame Street and lots of music as well. We definitely recommend this show to your Sesame Street Fans, no matter what age," Macaroni KID Publisher shares.
Before you go, don't forget to check out the official merchandise being offered at the venue, including plush, light-up toys, clothing, activity books, and much more for guests of all ages to enjoy and cherish after the performance.
Additionally, guests are encouraged to take part in the Sesame Street Live! Photo Experience – an exclusive post-show opportunity for fans to capture special moments with their favorite Sesame Street characters. Attendees will also be given the opportunity to meet these beloved characters on a unique set and create lasting memories with a personalized photo.
The Toyota Oakdale Theater has always been one of the most in-demand entertainment venues located in Wallingford, Connecticut. Established in the early 50s, the destination is famous for holding a variety of live performances, concerts, and other live events. With outstanding sound equipment and lighting effects, this venue will deliver a fantastic experience for the youthful, energetic crowd! Buy your tickets for Sesame Street Live! Say Hello on April 21st!