Toyota Oakdale Theatre | Wallingford, Connecticut
This summer, emo rock legends The Used and Pierce The Veil will hit the road together as co-headliners. On June 7th, 2023, the Creative Control Tour will stop by the Toyota Oakdale Theatre. The two bands join up for the promotion of new albums from both bands: Toxic Positivity, the next album from The Used, will be released on May 19th. The Jaws of Life, by Pierce the Veil, was released in February. Here's your chance to get tickets to an outstanding event with brand-new music, so don't waste it!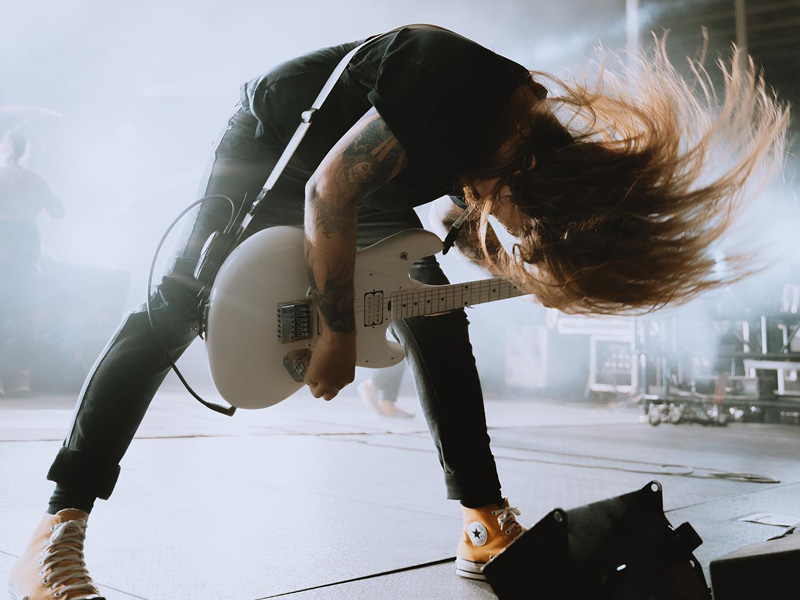 "We are more than excited for our first tour with Pierce the Veil," commented The Used's Bert McCracken in a press announcement. "We've been friends for a long time, and I know this will be a tour to remember. We can't wait for you to hear some new music! We are so fucking stoked and will see you there! Love, Bert." Pierce the Veil added: "Every night of this tour is going to be a celebration. Our new album, The Jaws of Life, is finally out, and we get to share this monumental moment with our beautiful fans. We are so honored to hit the road with The Used, a band that has inspired us since the very beginning. It's going to be unlike any other tour we've done, and we can't wait to see you there. Thank you for all of your support. Love, PTV."
The Used, who turned 20 years old in 2022, will be touring in support of their upcoming ninth studio album, Toxic Positivity, which is set for release on May 19. Heartwork, the band's previous album, peaked at #4 on the Top Alternative Album and #7 on the Top Hard Rock Album charts, and #11 on the Top Rock Album charts.
Pierce The Veil, dropped The Jaws Of Life, their fifth studio album, in February 2022. The album peaked at #2 on the Top Alternative Albums and Top Hard Rock Albums charts in the United States, and it also cracked the top 15 on the Billboard 200 albums chart.