Toyota Oakdale Theatre | Wallingford, Connecticut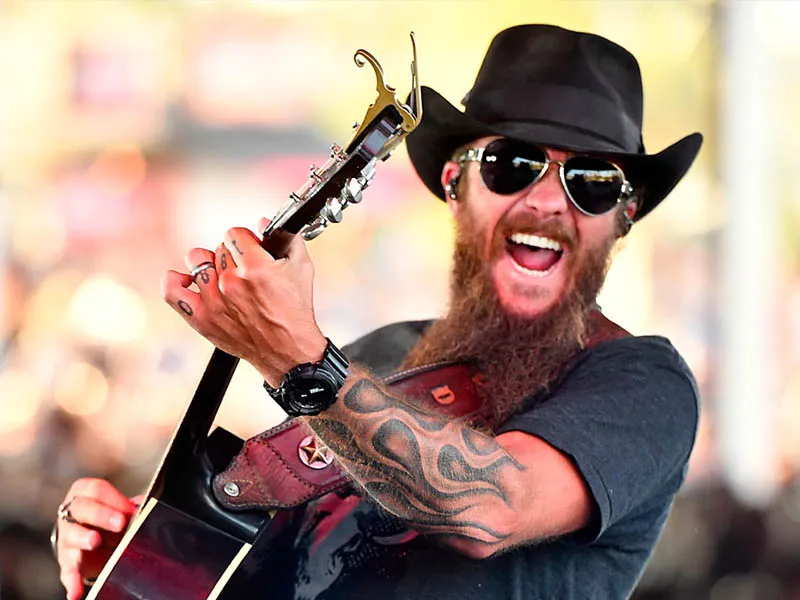 It's a thrilling tandem of a lifetime! If you're into incredible country staples, this is your opportunity to witness something amazing! The sensational country powerhouses Turnpike Troubadours and the outlaw icon Cody Jinks are joining forces to deliver fans the most exhilarating outing of the season! Just imagine the amount of hits you will get from these outstanding performers as they cover their career-spanning works! Kicking off this February, the tour will make a coveted stop in Wallingford, Connecticut! Expect nothing but high-energy sets, remarkable musicianship, and fantastic stage presence as Turnpike Troubadours and Cody Jinks light up the Toyota Oakdale Theatre! On Friday, 9th February 2024, these acts are sure to have you singing and dancing all night to their amazing hits! If you've got a taste of excellent country music, you better hurry and score your tickets now before they run out! See Turnpike Troubadours and Cody Jinks at the Toyota Oakdale Theatre by clicking on the Get Tickets link now!
It's not every day that these remarkable country rock icons band together to deliver fans one heck of a tour! Turnpike Troubadours and Cody Jinks are currently killing it in the country circuit, and together, they'll undoubtedly bring the house down in the lucky few major venues they will visit. This highly-awaited trek will only cover a few select dates, and fortunate fans in Wallingford will get to experience this memorable tandem. As Turnpike Troubadours and Cody Jinks take over the Toyota Oakdale on Friday, 9th February 2024, fans will be treated to numerous smashing hits!
Turnpike Troubadours are currently promoting the release of their latest album, A Cat in the Rain. The 2023 effort, which peaked at number 9 on the Top Country Albums chart, spawned several hits, including "Mean Old Sun." Aside from new music, fans can also look forward to staples from their earlier releases, including their highly successful albums, A Long Way from Your Heart, their self-titled fourth album, and Goodbye Normal Street. Lastly, a Turnpike Troubadours setlist will not be complete without delivering hits from their career-defining album, Diamonds & Gasoline! Watch out for all these amazing works when you catch the band conquering the stage at the Toyota Oakdale Theatre.
Country superstar Cody Jinks never fails to disappoint his audiences. The outlaw icon made his first phenomenal breakthrough with his groundbreaking work with I'm Not the Devil. The seventh album made it to the top 5 of Billboard Country Music chart. After this amazing feat, the rest was history. Jinks's subsequent works consistently charted at number 2 on the chart.
Meanwhile, his latest album, Mercy, peaked at number 12. Cody Jinks has been known for his incredible power-packed performances. The country music star always had a remarkable knack for entertaining a crowd. For his show at the Toyota Oakdale Theatre, fans can expect a thrilling music experience brought on by the bad boy of the country rock scene.
You'll certainly have a great time during this show thanks to Toyota Oakdale Theatre's fantastic facilities. The venue, which can hold up to 4,800 attendees, is the archetype of world-class entertainment. A favorite among top music stars, the Toyota Oakdale Theatre is a complete package - from top-tier lights and sound system, plush seating, excellent customer service, and easy accessibility.
What else are you waiting for? Grab tickets now to see Turnpike Troubadours and Cody Jinks at the Toyota Oakdale Theatre on Friday, 9th February 2024!